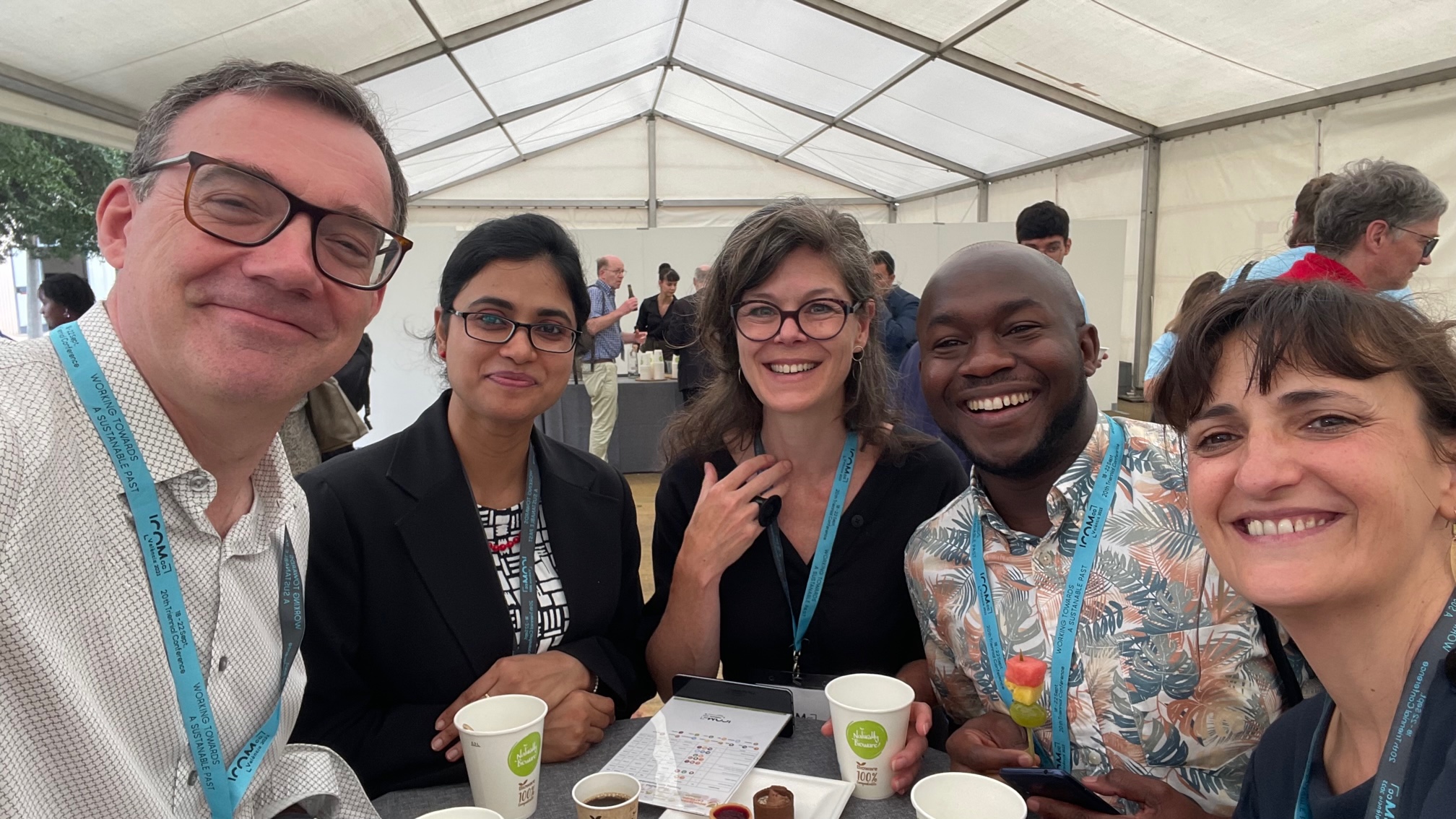 Dear INCCA Community,
During this transition of season, we would like to share some exciting news with you. Between 18th and 22nd September, ICOM-CC took place in Valencia, Spain. As some of you might know already, two of the INCCA Steering Committee members were elected as the Coordinators of respective Working Groups in ICCOM-CC! Congratulations to Tanushree as Coordinator of Education and Training in Conservation and Davison as Coordinator of Natural History Collections! We are thrilled to see what this could bring to the INCCA Community and how we can expand our work.
Following the good news, the second Light Art Café on 5th October was an inspirational success! 7 participants joined together to discuss different types of light sources; neon and fluorescent tubes, as well as LED and incandescent lights. You can now read the recap here. Keep an eye on our socials so you don't miss the next INCCA event.
Last but not least, if you are interested in the topics around art in the public sphere, Getty, and MUDEC are organising the Public Art Inside Out Symposium on 7th and 8th May 2024 in Milan.
All the best,
INCCA Steering Committee
Fluxus Fetish: Archivio Conz x Activating Fluxus Research Project…

Fluxus Fetish Archivio Conz and the team behind the research project Activating Fluxus are pleased to announce the event "Fluxus Fetish" taking place at the Archivio Conz, Berlin...
UCL History of Art MSc Conservation of Contemporary Art and Media…

UCL History of Art would like to invite you to our MSc Conservation of Contemporary Art and Media virtual open sessions for 2024/25 entry. We will be running two sessions on Friday...
Open Call: Jameel Art Centre - Collection Care Fellowship

Art Jameel's Collection Care Fellowship addresses the particular challenges and opportunities associated with managing, conserving and caring for institutional art collections...
Inviting Interactions: A Conversation with Didier Mutel

Master printer Didier Mutel joins NYU Libraries staff in conversation on innovation, collaboration and the conservation of artists' books. Date: Tuesday, November 14 Time: 6:00PM...
Bridging the Gap – Synergies between art history and conservation

It is still possible to get your ticket to Bridging the Gap: Synergies between art history and conservation to be held in Oslo on the 23-24 November! Please follow the links in the...
Recap: INCCA Resource Group Café: Light Art - Problems, Solutions…

On 5th October 2023, INCCA hosted a Resource Group Café on light art. A small group met online to discuss problems, solutions and ongoing challenges in the conservation of light...
Call for Proposals: Public Art Inside Out Symposium

A component of Outdoor Sculpture Museo delle Culture (MUDEC), Milan May 7–8, 2024 Co-organized with MUDEC A symposium exploring issues related to public art in all its forms and...
Public Art Inside Out Symposium

Public art is a reflection of our cultures with diverse meanings for the communities that interact with it. In all its forms, public art provokes reactions from the public...
LECTURE: Jonathan Kemp / Forkology: How conservators change the t…

LECTURE: Jonathan Kemp / Forkology: How conservators change the things they care for / online and in person Date: 30.11.2023, 5pm–7pm Location: HKB, Auditorium, Fellerstrasse 11...
INCCA Speed Mentoring Session during Future Talks 023 Conference

INCCA cordially invites you for the Speed Mentoring session on 9th November 2023, between 15.00 and 16.00, as part of Future Talks 023. INCCA speed mentoring enables participants...
LIVE ONLINE COURSE – AN INTRODUCTION TO PLASTIC MATERIALS 15th No…

Learn about the history and development of the numerous types of plastic materials that are commonly found in museum and gallery collections. Explore their different production...
Just published: PERFORMANCE: THE ETHICS AND THE POLITICS OF CONSE…

🌟 Discover "Performance: The Ethics and the Politics of Conservation and Care" 🌟 📢 Calling all art enthusiasts, scholars, and conservators! We are excited to announce the release...
Collection Management Fellowship Opportunity: Brooks Internationa…

Tate, in collaboration with Delfina Foundation, invites applications for the Brooks International Fellowship Programme 2024, including one Fellowship in Collection Management. Now...
Paintings Conservator, Tate Modern and Loans

Fixed-term, Part-time (3 days per week) Salary: £22,540 (Full time equivalent £37,567) This position is offered on a one year fixed-term contract starting January 2024. Closing...