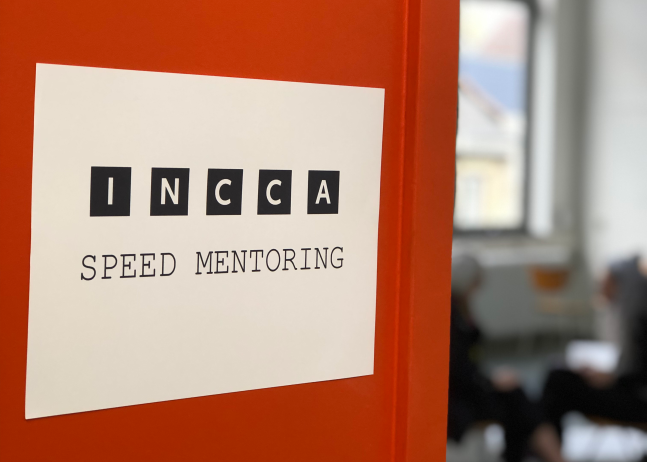 Dear INCCA Community,
We hope you are all well. If you are participating in the conference Future Talks 023 in November, you can also join the INCCA Speed mentoring session on 9th November, 15:00 - 16:00! The session takes place during the coffee break so you won't miss anything. If you would like to sign up, please send a message to info@incca.org with up to three preferences (clearly ordered into first, second and third). You can learn more about the mentors here.
On another note, we would like to invite all early career members to participate in our survey about seeking funding. We've learned that this is a topic of interest for many of you and INCCA would like to help. The survey takes about 3 minutes. Participate in the survey via this link.
All the best, 
INCCA Steering Committee
INCCA Speed Mentoring Session during Future Talks 023 Conference

INCCA cordially invites you for the Speed Mentoring session on 9th November 2023, between 15.00 and 16.00, as part of Future Talks 023. INCCA speed mentoring enables participants...
LIVE ONLINE COURSE – AN INTRODUCTION TO PLASTIC MATERIALS 15th No…

Learn about the history and development of the numerous types of plastic materials that are commonly found in museum and gallery collections. Explore their different production...
Just published: PERFORMANCE: THE ETHICS AND THE POLITICS OF CONSE…

🌟 Discover "Performance: The Ethics and the Politics of Conservation and Care" 🌟 📢 Calling all art enthusiasts, scholars, and conservators! We are excited to announce the release...
Collection Management Fellowship Opportunity: Brooks Internationa…

Tate, in collaboration with Delfina Foundation, invites applications for the Brooks International Fellowship Programme 2024, including one Fellowship in Collection Management. Now...
Paintings Conservator, Tate Modern and Loans

Fixed-term, Part-time (3 days per week) Salary: £22,540 (Full time equivalent £37,567) This position is offered on a one year fixed-term contract starting January 2024. Closing...