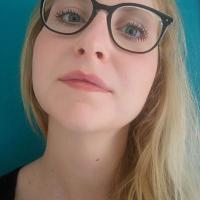 Maria Laura Petruzzellis
Department
NICAS
Address
Netherlands Institute for Conservation Art Science
1071ZC
Amsterdam
Nederlands
Netherlands (the)
Member Since
Member since May 2, 2016
What is your education and/or training?
MASTER DEGREE IN CONSERVATION OF CULTURAL HERITAGE AT OPIFICIO DELLE PIETRE DURE (FLORENCE). SPECIALIZED IN MODERN AND CONTEMPORARY ART. RESEARCHER AT PEGGY GUGGENHEIM COLLECTION FOR THE NANORESTART EUROPEAN PROJECT.
PRESENT: PhD CANDIDATE AT UNIVERSITY OF FLORENCE. RESEARCH ASSOCIATE FOR MODERN AND CONTEMPORARY ART AT NETHERLANDS INSTITUTE FOR CONSERVATION+ART+SCIENCE (NICAS).
Telephone
+39 3343737532