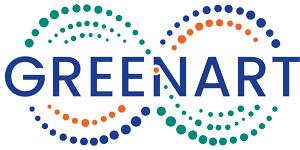 GREENART is a Horizon EU funded project started in November 2022. The triennial project main goal is to produce safe and effective solutions for the corrective and preventive conservation of Culture Heritage, based on environmentally friendly and low impact materials obtained from renewable natural sources or recycled waste.
The international partner consortium is made up of 27 institutions: universities, research institutes, and museums. Partners collaborate to develop and evaluate nove solution for the conservation of cultural heritage.
Several classes of novel materials will be developed and evaluated:
- Protective coatings based on green materials from waste and plant proteins;
- Gels and cleaning fluids made from natural waste
- Foams and packaging materials made by biodegradable polymers
- Consolidants based on natural polymers from renewable sources
- Green tech solutions for monitoring Cultural Heritage assets non-invasively
New systems will be formulated using green materials, aiming to replace traditional consolidants, coatings, and packaging materials that are still established in the conservation practice regardless their environmental impact or safety risks. Vegetal proteins and polysaccharides, from renewable resources or cellulose/crustacean waste, will be used to prepare coatings and barriers to protect works of art from degradation, with by-design self-healing and reversibility characters, or consolidants to strengthen degraded/fragile artefacts (remedial conservation).