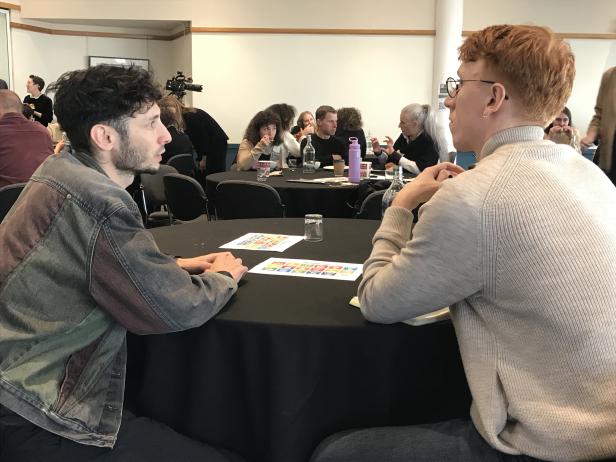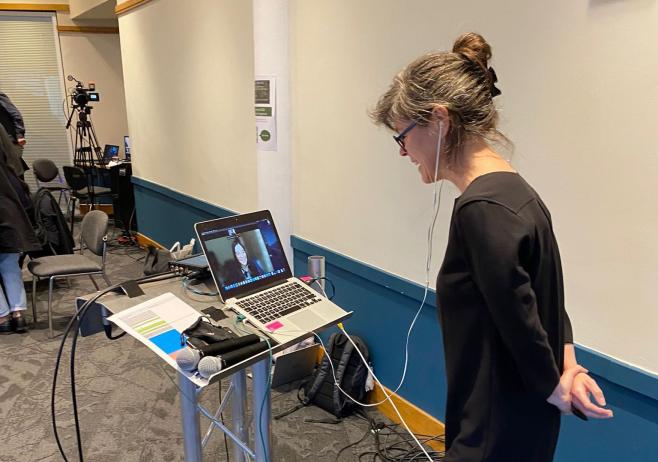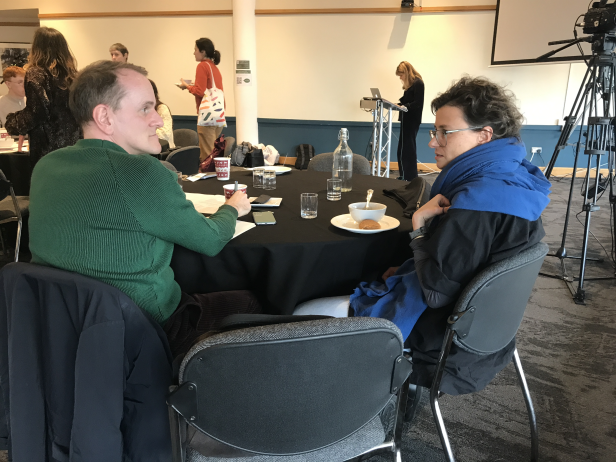 INCCA organised a Speed Mentoring session during the extended lunch break on 10th November 2022, as part of the conference Sustaining Art: People, Practice, Planet in Contemporary Art Conservation in Dundee. There were lively in-person meetings with nine different mentors and also in online sessions to reach the broader audience of the conference.
We would very much like to thank the organisers of the conference, and the INCCA mentees who have volunteered to participate in the INCCA Speed Mentoring session: Gaby Wijers, Kim Kraczon, Dragan Espenscheid, Paulien 't Hoen, Brian Castriota, Susanne Kensche, Sanneke Stigter, Ruth del Fresno-Guillem, and Flaminia Fortunato. 
Find more information about the mentors here.
Photo: 20221110 INCCA Mentoring Dundee 2 c Sanneke Stigter
Photo: 20221110 INCCA Mentoring Dundee 2 c Ilka van Steen
Photo: 20221110 INCCA Mentoring Dundee 2 c Sanneke Stigter