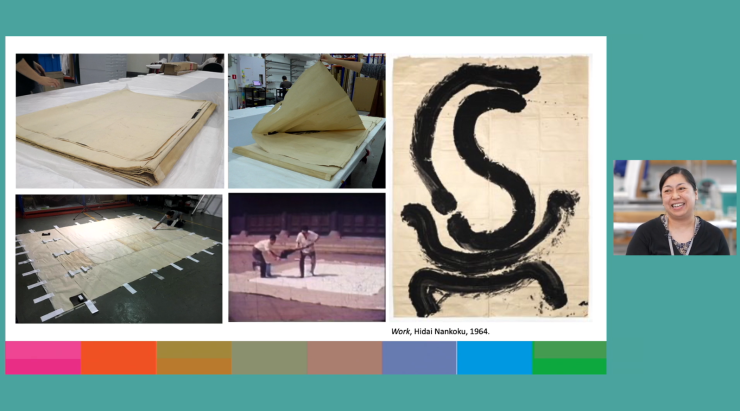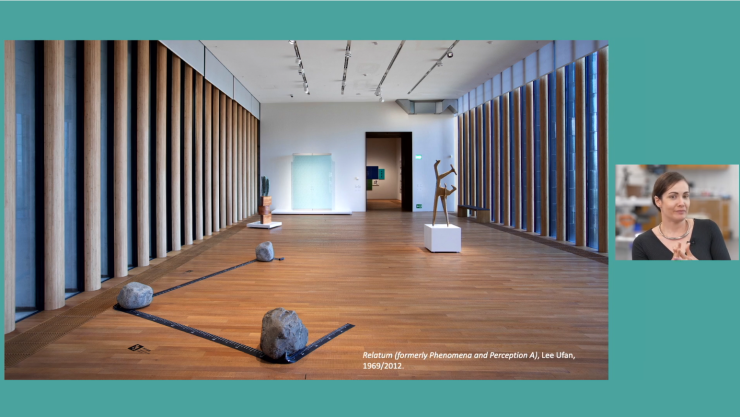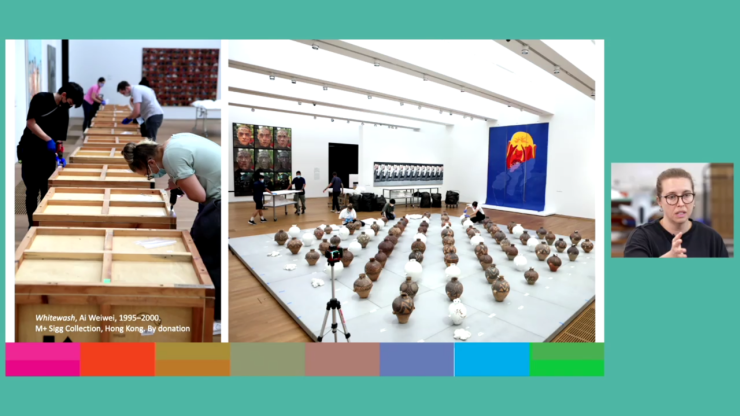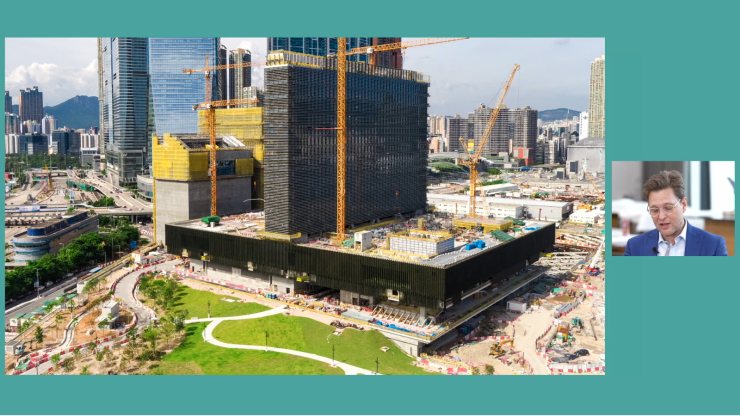 A conversation amongst M+ conservators Alessandra Guarascio (Installation Art Conservator), Jo-Fan Huang (Senior Conservator), Natalie Harding (Object Conservator), and Marc Walton (Head of Conservation & Research), provided a behind-the-scenes view on how the newly opened M+ prepared its initial displays while navigating through Covid-19.
The discussion opened with the introduction of M+'s position as the first institution of major cultural significance in Hong Kong as well as an honest description of the bumpy road towards its opening. Situated within the West Kowloon Culture District, the exciting prospects of developing and building a new museum at M+, attracted museum professionals from around the world. A discussion followed about the team building process to form a cohort of conservators that met institutional aspirations.  This process resulted in a dynamic environment in which artists, curators, conservators, registrars, and art technicians are now working together to conduct in-depth research on the M+ collection.
Some of the complex works they prepared for the opening display were presented, including Work (1964) by Hidai Nankoku, Stratégie en Chambre (1999) by Wang Du, Whitewash (1995-2000) by Ai Weiwei, and BOB (Bag of Beliefs) (2018-2019) by Ian Cheng, and more. The conversations concluded with some upcoming research projects as well as aspirations toward building distributed networks of care with colleagues in the region and the world. 
The talk ended with an inspirational Q&A session.
You can watch the recording of the INCCA Café
here
or below.