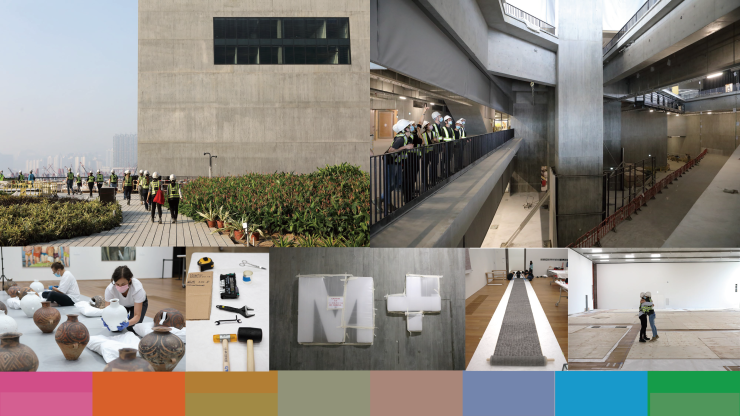 Location
Online (following local Hong Kong Time)
Date and time
Opening a Large-Scale Cultural Institution during a Pandemic
It amazes even those who were there that one the front line. Overcoming all odds, the staff of the M+ opened one of the most significant art museums to come online in recent memory amid the COVID-19 pandemic. These tasks would have been challenging in normal circumstances, but the additional restrictions on traveling, gathering, and working from home presented compromises that shaped the institution and, specifically, our conservation approaches to communication and knowledge production. In this conversation, we reflect on how we overcame these challenges preparing the complex artworks in our collection for our opening display. We faced it all, from limited physical access to objects as collections were consolidated from disparate locations worldwide to being forced into quarantine when we should have been working on site with the artists (they joined us by video feed). Setting up M+ museum became, indeed, a real challenge.
Please join us for a conversation with Alessandra Guarascio, Conservator of Installation Art, Jo-fan Huang, Senior Conservator and Marc Walton, Head of Conservation & Research at M+ who will explain the original aims for the M+ Museum and where we ended up, for the better.
You can register here.
Please note that this INCCA Café follows the local time in Hong Kong. (Hong Kong 4 pm / Perth 4 pm / Seoul 5 pm / Mexico City 3 am / Los Angeles 1 am / Amsterdam 10 am / London 9 am / Gweru 10 am)