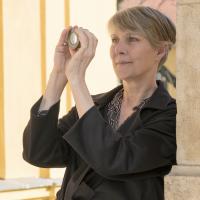 Iris Winkelmeyer
Department
Care and Conservation od Modern and Contemporary Art
Address
August - Exter - Str. 29a
81245
Munich
Bavaria
Germany
Member Since
Member since November 3, 2010
What is your education and/or training?
Followed by extensive practical training, academic education (BTEC HND in Furniture Studies, London, Diploma in Conservation of Painting and Polychrome Sculpture at the Stately Academy of Fine Arts Stuttgart) and several years in private practice with a bias on Contemporary Art, I became Head of Conservation at the Lenbachhaus in Munich in 2004. This museum houses one of the best collections of Modern and Contemporary Art in Germany. After 18 years of great and fulfilling work, I decided to give my career a new turn and founded a.ex studio in April 22.
In addition to classical Conservation and Restoration of Modern artworks I am also collaborating with artists, estates and collections regarding reserach and reconstructions of lost or unrestorable artworks (www.aexstudio.de, instagram #a.exstudio).

Mobile
0163 886 1710