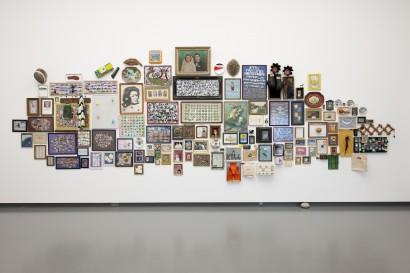 Location
Utrecht, Amersfoort, Amsterdam
Date and time
-

REGISTRATION IS NOW CLOSED. 

 

The two-day international symposium Acting in Contemporary Art Conservation (SBMK Summit) will take place on Thursday the 15th and Friday the 16th of November 2018 in Amersfoort (RCE) and Amsterdam (Stedelijk Museum). The event is being organised by the Foundation for the Conservation of Contemporary Art (SBMK), University of Amsterdam and the Cultural Heritage Agency of the Netherlands (RCE).

 

One hundred proposals came in from all over the world. Topics include: decision making, artist participation, oral history and processes and roles in conservation. The programme consists of key notes, snapshots (poster) presentations and panel discussions.

Download the invitation and (preliminary) programme

here

. 

 

Practical information

Registration for the event will start in June and a ticket costs €150. This includes lunch and refreshments on both days. For students and employees of SBMK partner organisations in the Netherlands a symposium tickets costs €75.

 

Are you interested in conservation issues around plastics?

Each year the SBMK organises an annual meeting, the SBMK Day. This year it will take place on Wednesday the 14th of November in the Centraal Museum in Utrecht. The subject of the meeting will be plastics and it will be given in English. It is therefore possible for international guests to go to both events. A combination ticket for both the SBMK Day and the Acting in Contemporary Art symposium (SBMK Summit) will cost €250. A combination ticket for students and SBMK partners is €125.
E-mail address
k.te.brake@cultureelerfgoed.nl