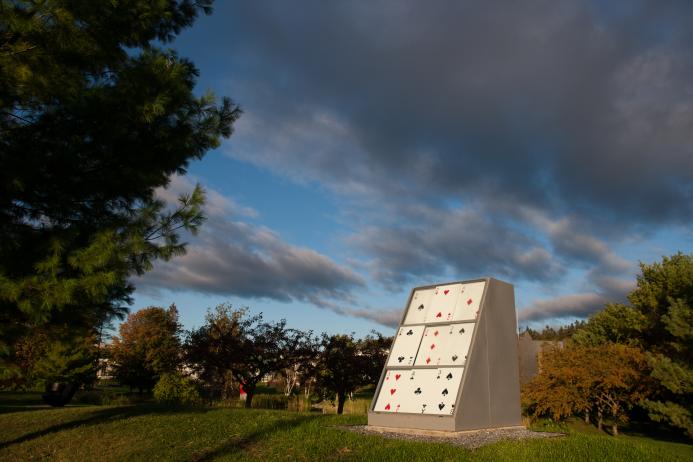 VoCA partnered with Middlebury College & the Middlebury College Museum of Art for an interview program featuring artist Vito Acconci and Steven O'Banion, Smithsonian Conservation Fellow at Hirshhorn Museum and Sculpture Garden. The discussion focused on Way Station I, Acconci's first permanent site-specific work and, retrospectively, one which clearly marks a significant transition from his temporary installations to his permanent architectural work. The sculpture, which had been recently reconstructed, was on view at the time of the interview as part of the exhibition "Vito Acconci: Thinking Space," at the Middlebury College Museum of Art.
In 2013, at the time of this program, VoCA functioned under its original name, INCCA-NA.
Voices in Contemporary Art (VoCA) is a non-profit organization focused on the preservation and stewardship of contemporary art. Please visit www.voca.network to learn more about our mission and programs. If you would like access to the transcript of this VoCA Talk or have any questions, please email: assistant@voca.network.