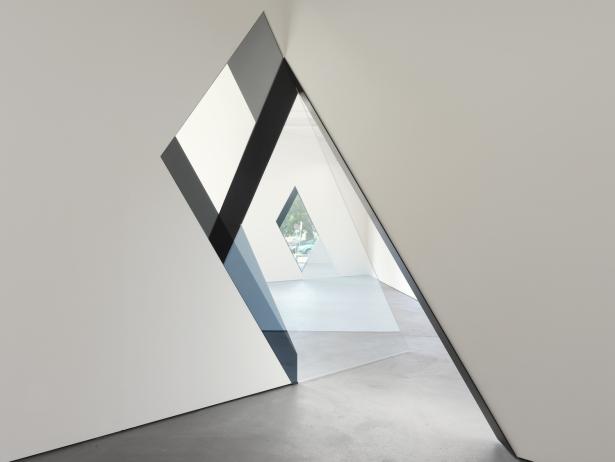 For this program, held at the Brooklyn Museum on Sunday, April 19, 2015, Oppenheimer sat down with Robin Clark to discuss her architectural interventions and explore some of the challenges inherent in producing, presenting, and documenting her installation-based work.
Sarah Oppenheimer is an artist based in New York whose architectural interventions torque space and perforate boundaries. Her solo shows include projects at Kunsthaus Baselland in Basel, Mills College in Oakland and Annely Juda Fine Art in London; commissioned works by Oppenheimer are on permanent view at the Mattress Factory in Pittsburgh and at the Baltimore Museum of Art.
Robin Clark is a curator and art historian based in San Francisco. She is Director of the Artist Initiative, a series of collection research projects at the San Francisco Museum of Modern Art funded by the Andrew W. Mellon Foundation. Her most recent exhibition was "Phenomenal: California Light, Space, Surface," which was part of the Getty's Pacific Standard Time initiative.
Voices in Contemporary Art (VoCA) is a non-profit organization focused on the preservation and stewardship of contemporary art. Please visit www.voca.network to learn more about our mission and programs. If you would like access to the transcript of this VoCA Talk or have any questions, please email: assistant@voca.network.