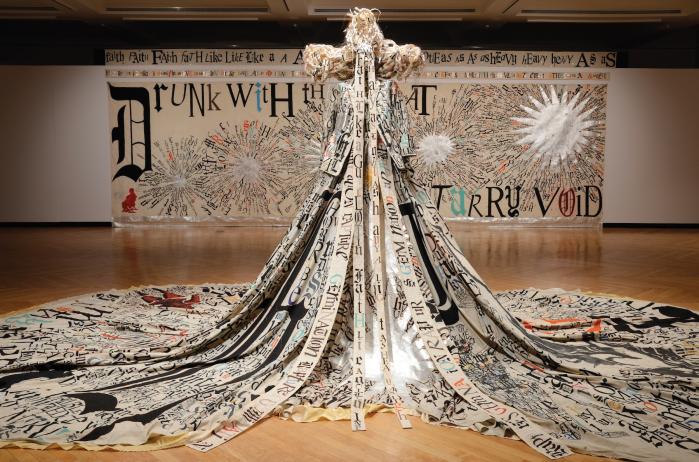 On November 14, 2019, Lesley Dill and Robin Clark explored the ways that Dill's work interweaves, sutures, and unfolds the territories of language and visual art. Dill's elegant sculptures, works on paper, multimedia installations, and performances draw from her travels abroad, her deep research of spiritual traditions, and the materiality of text.
This discussion was part of the fifth season of our on-going CALL/VoCA Talks series, hosted in partnership with the Joan Mitchell Foundation's Creating a Living Legacy (CALL) Program.
Voices in Contemporary Art (VoCA) is a non-profit organization focused on the preservation and stewardship of contemporary art. Please visit www.voca.network to learn more about our mission and programs. If you would like access to the transcript of this VoCA Talk or have any questions, please email: assistant@voca.network.