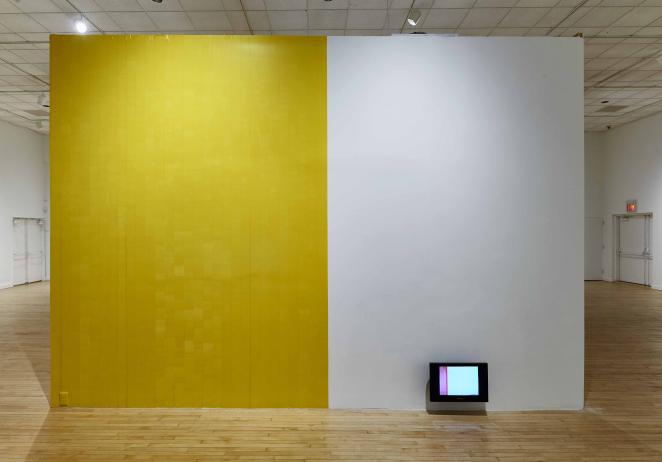 On January 13, 2016, artist Jaime Davidovich sat down with conservator Steven O'Banion at Fales Library at New York University to discuss Davidovich's practice and the experience of documenting his life's work.This event was one of a series of four that VoCA hosted this winter in partnership with the Joan Mitchell Foundation's Creating a Living Legacy (CALL) Program to highlight the innovative CALL initiative while also underscoring the crucial need for dialogue with artists around the production, presentation, and preservation of their work.
Jaime Davidovich is an Argentine-American conceptual artist and television-art pioneer. His innovative artworks and art-making activities produced several distinct professional reputations including painter, installation artist, video artist, Public-access television cable TV producer, activist, and non-profit organizer. His work tends towards a systematic questioning of the media from a contemplative, analytic and conceptual perspective.
Steven O'Banion is the Director of Conservation at Glenstone, responsible for comprehensively addressing the conservation needs of Glenstone's collection, and a member of the VoCA Program Committee.
Voices in Contemporary Art (VoCA) is a non-profit organization focused on the preservation and stewardship of contemporary art. Please visit www.voca.network to learn more about our mission and programs. If you would like access to the transcript of this VoCA Talk or have any questions, please email: assistant@voca.network.