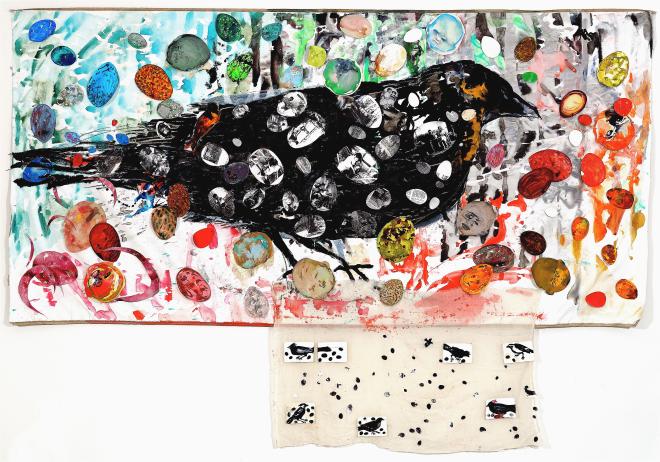 On Monday, October 24, CALL artist Henrietta Mantooth sat down with VoCA Program Committee Member Jennifer Hickey at the Museum of the City of New York to discuss her life, legacy, and recent installations around the themes racial inequity and mass incarceration. This event was the second in the second season of our on-going CALL/VoCA Talks series, hosted in partnership with the Joan Mitchell Foundation's Creating a Living Legacy (CALL) Program. These programs aim to highlight the innovative CALL initiative while also underscoring the crucial need for dialogue with artists around the production, presentation, and preservation of their work.
Henrietta Mantooth is an artist whose practice spans painting, drawing, installation, and theater. Her work is based on the images, words, and stories of people who look out at us every day from the printed page and television screen but who are often nameless – farmers, refugees, immigrants, the men and women who tend and defend their land, homes, children, animals, and ideas. Most recently, she has presented traveling installations called "Jail Birds & The New Jim Crow," which inform the public about the U.S. prison system.
Jennifer Hickey is a paintings conservator at the Hirshhorn Museum and Sculpture Garden and a VoCA Program Committee member.
Voices in Contemporary Art (VoCA) is a non-profit organization focused on the preservation and stewardship of contemporary art. Please visit www.voca.network to learn more about our mission and programs. If you would like access to the transcript of this VoCA Talk or have any questions, please email: assistant@voca.network.