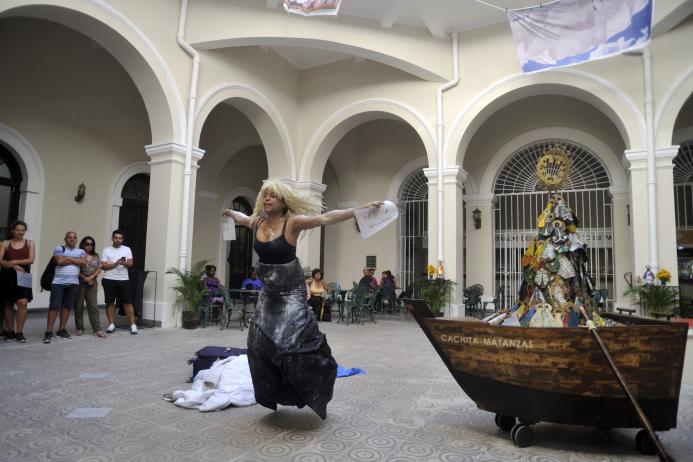 In this Talk, filmed at Boston Center for the Arts on May 18, 2021, artist Dell Marie Hamilton speaks with curator Sam Toabe about the many layers of material and meaning that comprise a selection of her drawings, photography, performance, video, and multimedia installations. Hamilton breaks down the stages of her artistic process and her studio practice, walks through various iterations of her seminal performance work, "Blues/Blank/Black" (2018), and pays homage to the scholars and mentors who helped shape her voice.
A virtual program was hosted in partnership with VoCA and Boston Center for the Arts featuring a live conversation and audience Q&A with artist Dell Marie Hamilton, curator Sam Toabe, and conservator Jennifer Hickey (https://vimeo.com/643599855).
Voices in Contemporary Art (VoCA) is a non-profit organization focused on the preservation and stewardship of contemporary art. Please visit www.voca.network to learn more about our mission and programs. If you would like access to the transcript of this VoCA Talk or have any questions, please email: assistant@voca.network.