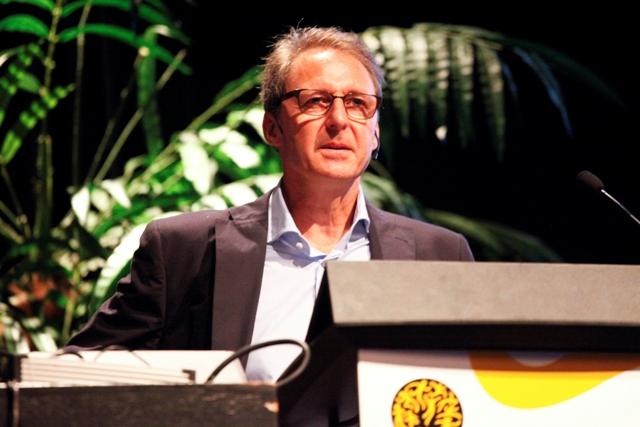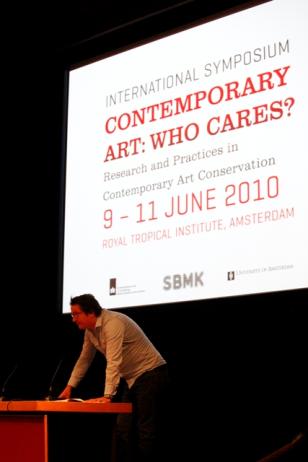 Plenary lecture
Is the Artist always right? – New Approaches in the Collaboration between Artist and Conservator
Christian Scheidemann, senior conservator
Contemporary Conservation Ltd., New York
authorship, refabrication, collaboration
The contemporary artist, as the creator of an artwork, has to make endless decisions regarding the concept, context, choice of often non-traditional material and experimental technique for its realization.
Whatever he or she does is right – even if it is 'technically' wrong!
As conservators, we are bound to respect this artistic attitude without prejudice and take flaws as a challenge rather than as a 'problem'.
Collaboration between the artist and the conservator in this 'pre-natal' stage of the artwork has since long been beneficial for both, artist and conservator.  It can help the artist to understand the physical properties and aging behaviors of the materials used, and it will help the conservator to learn about the particular choice, significance and application of unknown materials, performative aspects and context within the work.
Once the work is authorized by the artist it goes out into a world of admiration, interpretation, transportation, and disintegration.
But is the artist always right?  As soon as it comes to the first signs of unexpected or 'unintended' behavior of the physical object, the artist may not always be the best advisor for the work to collect 'history'.
This talk will investigate in the early stages of the life of an artwork, from the creation and fabrication throughout its infancy and puberty, and discuss the interrelation between artist and conservator, until it reaches the sanctuary of the museum.
Christian Scheidemann is senior conservator at Contemporary Conservation Ltd. based in New York. He studied art history and conservation in Bonn, Munich and Karlsruhe. His special field of interest is the conservation of contemporary art and the significance of non-traditional materials and artistic attitudes.
Christian has lectured and published widely in Europe and the US on issues of conservation, meaning and history of contemporary art. Recent publications: 'Authenticity – How to get there?' (University of Glasgow, 2009), Dirk Skreber, (Kunsthalle Baden-Baden, 2008) 'Keith Edmier' (Parkett International, 2007), 'Beuys & Barney – Notes from the Laboratory (Guggenheim Museum, 2006), 'Gordon Matta-Clark: Material and Process' (Whitney Museum of American Art, NY, 2006), 'Laura Owens in Conversation with Christian Scheidemann' (Kunsthalle Zuerich, 2006).