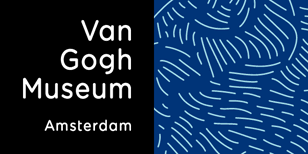 The Van Gogh Museum (VGM) inspires a diverse audience with the life and work of Vincent van Gogh and his time'. All museum staff contribute their specific expertise to help us achieve this mission. We make outstanding progress together, and are open to what is happening around us. We aim to be at the forefront, and work closely with others to stay there. We focus on our local environment, but also on the global dimension. In 2019, ASML became the Van Gogh Museum's Partner in Science: a collaboration aimed at facilitating fundamental research focused on the conservation of the museum collection. The Collection Management & Restoration Department is now inviting applications for the following position:
Conservation Scientist
36 hours a week
The role
The Conservation Scientist works on behalf of the Van Gogh Museum to coordinate the research conducted in collaboration with ASML for the cultural sector. You will lead various subproject groups, including for structuring and designing the data storage, analysis and FAIR data, and you are responsible for safeguarding progress and quality on behalf of the museum. You will work closely together with the museum's conservators and specialists from the Dutch Heritage Agency, the University of Amsterdam and ASML. You will also contribute to longer-term research projects, taking personal responsibility for part of the research.
The candidate
We seek a well-organised and enterprising colleague with the following attributes:
• You are a physical chemist or conservation scientist (at least Master of Science).
• Experience working in project organisations; you are a skilled project manager.
• Strong communicator and able to work with and unite a range of corporate cultures within the project team.
• Demonstrable expertise and experience as a cultural heritage researcher.
• Able to conduct research using optical microscopy, Scanning Electron Microscopy with Energy Dispersive X-ray analysis (SEM-EDX) and X-ray fluorescence spectrometry (XRF).
• Experience with other analysis techniques such as Raman, FTIR spectrometry or HPLC is a plus.
• You work proactively and efficiently, and have an eye for detail.
• You are a good planner and organiser, and are collaboration oriented.
• You have an excellent command of spoken and written Dutch and English.
The workplace
You will be welcomed into a cultural and commercial workplace at the heart of Amsterdam, where you will be encouraged to take every opportunity to get the best out of yourself and your team. Where you can advance your career and be an integral part of an international brand. The Collective Labour Agreement for Museums applies. The gross full-time salary (36 hours) is between € 3,405 and € 4,576 per month, based on education and experience. Secondary benefits include: 8% holiday allowance, a Museumkaart and a health scheme. The appointment is for one year, with the option of extension to a maximum of 4 years.
Get on board
If you require more information, please contact Kees van den Meiracker, Head of Collection Management & Restoration, by calling +31(0)6-21511405.
We are an organisation for everyone, and we embrace the most diverse variety of people possible. For us, diversity underpins creativity, inspiration and innovation. Our organisation personifies our mission to inspire a diverse audience and to be – and stay – relevant to as many people as possible. It goes without saying that your name, your roots, how you look or what you believe in is irrelevant to us. We are here for you, too, and your application is more than welcome!