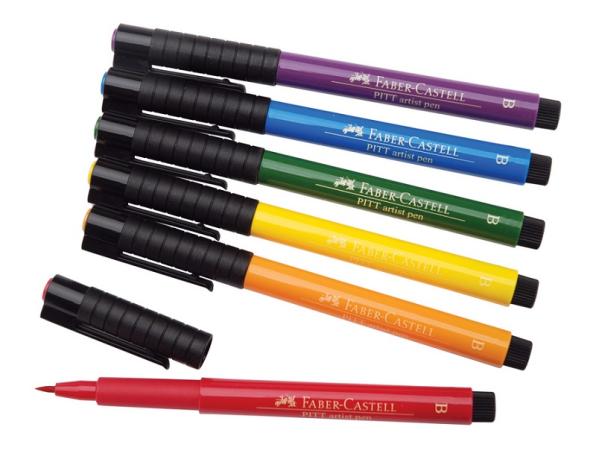 Research being conducted by conservator Antonio Mirabile in collaboration with the Universities of Bari and Perugia, Italy.
Ball-Point pen inks are complex mixtures of several dyes and pigments constituting up to 50% of the total ink formulations contained in either a glyco-based solvent or benzyl alcohol. Additional components include fatty acids, softeners and polymeric resins, designed to improve the consistency, flow or drying characteritics of the ink. 
The first marker pen patented by Lee Newman in 1910, with then the earliest vesrion of the marker pen in 1911 under the name of the european Kaweco Signier. These marker pens did not result commercially viable and quickly fell into oblivion. It took technical advancements in dye chemistry as well as in nib and reservoir design to produce a more popularized felt-tip pen which could effectively be commercialized in 1953 by Rosenthal.
Read more about this project on Antonio Mirabile's  website or go directly to the 2016 paper from the IMEKO conference.