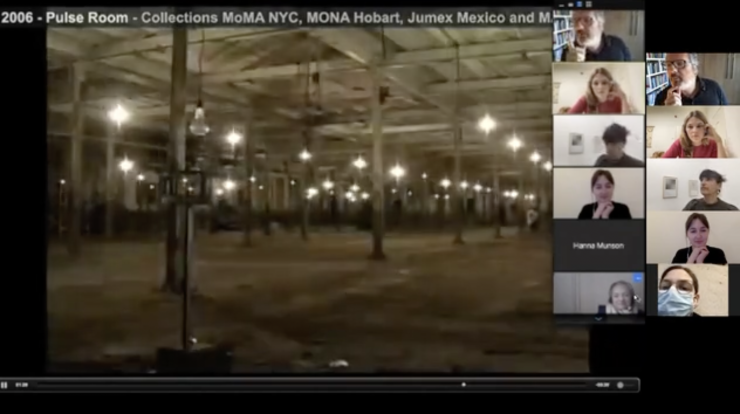 Thank you for joining us for the INCCA events on Light Art last week on 14 and 15 December!
We had two inspiring sessions hearing artist Rafael Lozano-Hemmer talk about his work, followed by conservators exchanging practice around the conservation of light art. In our INCCA Talk, Rafael gave insight into his work and his view on preservation. The Talk was being recorded and can be watched on Vimeo via the link displayed below. 
This thought-provoking and generous talk was followed by the INCCA Café on Light Art. In this event, eight presenters explored the installation, documentation and conservation of light-based artworks by sharing ongoing projects. These inspiring contributions were followed by an engaging discussion that sparked new ideas and connections.