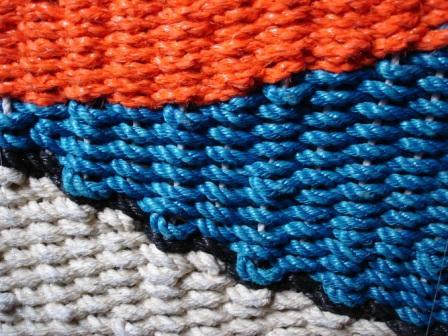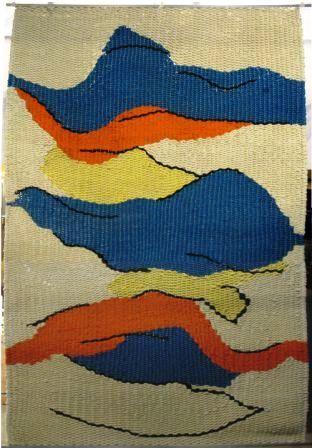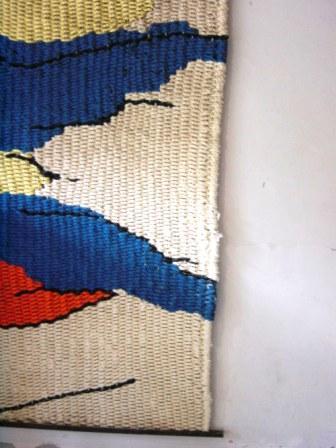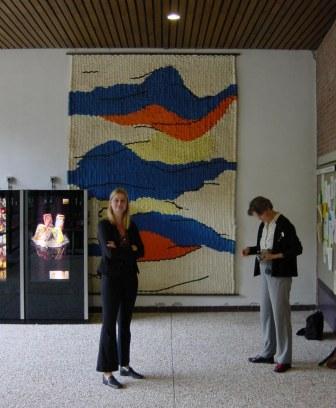 THIS ARTICLE IS CURRENTLY UNDER CONSTRUCTION. PLEASE COME BACK SOON TO READ MORE!
Welcome to R2R - From Research to Restoration. This website provides insight into the process of preserving a contemporary work of art made from modern materials. Two artworks by Dutch artist Wil Fruytier have been used to illustrate the 'research to restoration' process. Fête I en Fête II, both created  in 1969 are large wall tapestries woven from polypropelene rope.
What steps does a conservation scientist take when confronted with a damaged artwork? How is a material researched and tested? How do you go about choosing a method of treatment? The R2R website is a resource for professionals working in museums or other cultural organisations and for students in conservation or museum studies.
Use the menu on the right to access more information. If you have any questions about this project please send and email to info@incca.org.
The first version of R2R was made in 2012 by researchers at the Cultural Heritage Agency of the Netherlands (RCE) and is an INCCA affiliated project. The content was revised to be presented on the newest version of the INCCA website in 2017.