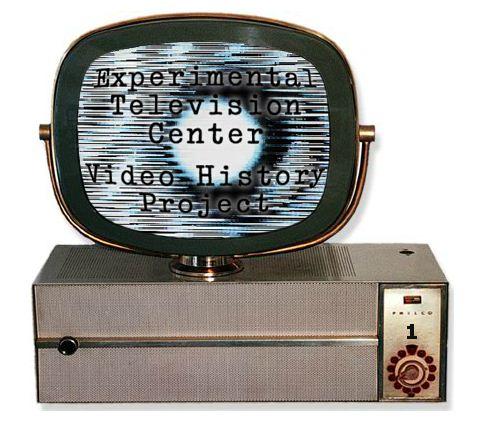 The Experimental Television Center's Video History Project is an on-going research initiative which documents video art and community television, as it evolved in rural and urban New York State, and across the US. Begun in 1994, the Project has several initiatives including research, conferences and the website.
Project Goals
to provide a dynamic vehicle for the creation and dissemination of an inclusive media history, encouraging participation by a wide range of people including early practitioners as well as those presently shaping this history
to identify, locate, and make accessible media history resources - tapes, artists' instruments, writings and ephemera.
to underscore the importance of intellectual access to information and to position independent media arts activities within a broader cultural context by cultivating research and public programming of these materials by those in the arts, humanities and sciences
to increase public awareness of and appreciation for media and to create new audiences for the work by suggesting contexts in which the work can be appreciated.
to encourage alliances among collecting institutions and those with educational and curatorial programs to assist the preservation of the works.