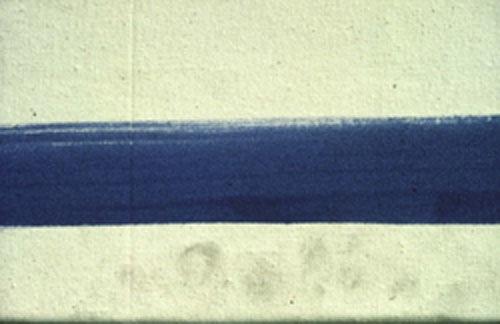 The Tate AXA Art Modern Paints Project (TAAMPP) is a three year project (2006-2009) funded by AXA Art Insurance, which enables a research team based at Tate to continue its evaluation of the effects of cleaning acrylic paintings.

Acrylic paints and primers have been widely used by artists since the early 1960s. They account for approximately 50% of paint sales over the last thirty years and they are the most common priming medium for modern canvases. It is estimated that acrylic materials are present in 30% of the Tate's collection of modern and contemporary paintings.

Although there is no sign that acrylic paints are any less stable than oil paints - in fact, they seem to be less likely to yellow and crack with age - they will require different conservation treatments from oils because their different composition.