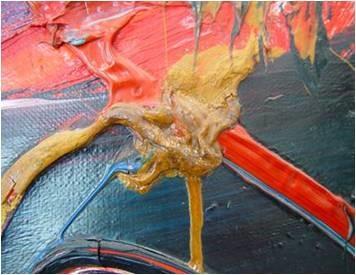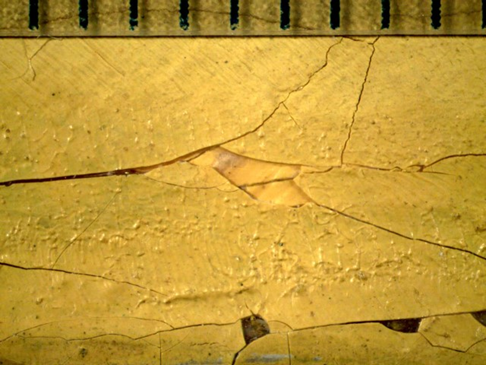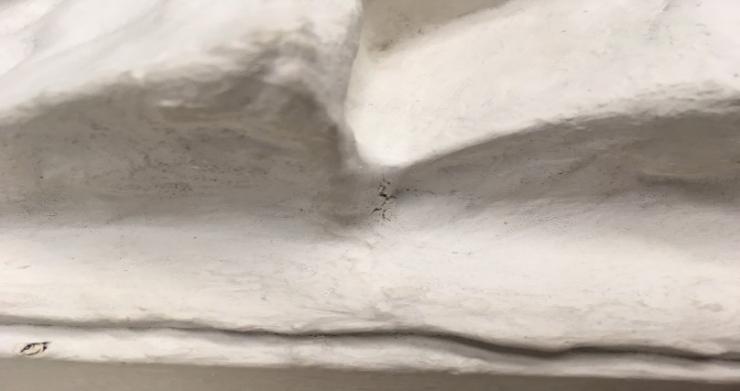 In this project, the Cultural Heritage Agency is studying a selection of paintings and reliefs by 20th-century artists to identify risks and provide guidance on the management and preservation of comparable works.
All museums with modern and contemporary art collections have paintings made using non-traditional methods. Many are unvarnished and were created using techniques and materials subject to unknown forms of degradation, making them more vulnerable. Discolouration, delamination, paint drips and blanching all affect a painting's stability and appearance. Surface grime requires the application of cleaning methods in works that may be sensitive to water, solvents and contact. Overpaintings (even by artists themselves) may also raise questions about the original surface.
Museums don't always recognize these problems in time. To support their presentations, loans, conservation conditions and treatment methods for paintings with fragile surfaces, museums need additional knowledge to understand these problems as well as guidance on what actions to take.
This project is focusing in particular on Piet Mondrian (1872-1944), Karel Appel (1921-2006) and Jan Schoonhoven (1914-1994), as these three iconic artists' works exhibits all of these problems. The research includes archival research, literature reviews and material-technical analysis of individual paintings both on location and in the lab.
Collaboration
The Cultural Heritage Agency of the Netherlands (RCE) is conducting this project in collaboration with Kröller-Müller Museum, Kunstmuseum Den Haag, Museum Boijmans Van Beuningen, Fondation Beyeler Basel, the University of Amsterdam and various freelance conservators.
Results
Detailed condition reports on the works

Specification of links between degradation and the use of particular materials (pigments, binding agents, additives), techniques, time of creation, and storage and restoration history

Aids for interpreting overpaintings (by the original painter or others)

Guidance on conservation and restoration
Examples (see images above)
Soft, dripped paint, Karel Appel
Delaminating paint layer, Mondrian
Grime and overpainting, Schoonhoven