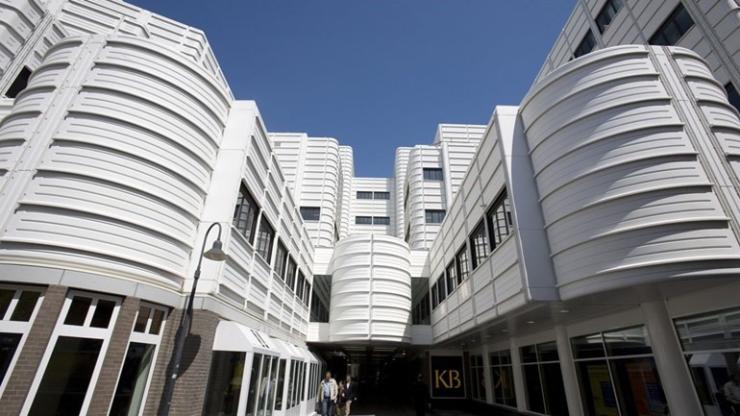 This project was set up to gather, expand and provide access to knowledge about building materials from the period 1940-1990. Its aim is to support the maintenance of recent built heritage and enlarge public appreciation for it.
Three-quarters of the Netherlands' built environment dates from after the Second World War, including millions of homes and thousands of offices, schools, hospitals, churches, shops, museums and theatres. Many date from the Reconstruction period, but a great deal was also built thereafter. Over the next ten years, another million homes will be built in the Netherlands to respond to rising residential demand. This demand can only be met if existing buildings continue to fulfil their present function. However, a great many buildings erected in the second half of the 20th century are even now coming to the end of both their material and functional lifespans. Demolition is not uncommon in such cases, resulting in the loss of materials and structures. Increasingly, the desire to adapt and green existing buildings on the one hand, and interest in their architectural and cultural-historical qualities, on the other, is prompting questions about the construction materials used and how to handle them.
In this project, the RCE is developing knowledge and a vision to share with professional practitioners, including consultants, architects, monument conservation workers, architecture and building historians, restoration architects, building contractors, property owners and managers, and educators in the field. This will meet the growing need for independent scientific expertise about materials and techniques used in construction, spanning their history, applications, characteristics and treatment methods in relation to their cultural-historical significance.
Collaboration
The RCE is conducting this project in collaboration with a range of universities, knowledge institutions and professional practitioners.
Results
Knowledge about new building materials and constructions used in the Netherlands and their applications in the period 1940-1990.
Database and knowledge base on these materials' history, characteristics, applications, construction techniques and building systems.
Physical reference collection connected with the database.
Publication of a descriptive and illustrated account of these materials and their applications in relation to the architecture they were used to create.
Conservation and restoration guidance.
Evaluation framework for these materials
Example (see image above)
National Library of the Netherlands, The Hague, 1982, design OD205 Façades with rounded corners and recessed sections, clad with 5,200 white aluminium plates.