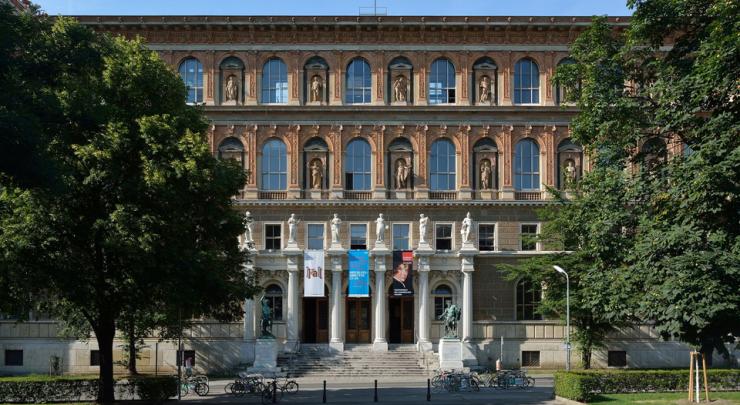 The Academy of Fine Arts in Vienna is currently accepting applications for the following position:
University professor
In accordance to § 98 UG 2002 of the Universities Act 2002 (Universitätsgesetz, UG 2002) for a position in Conservation-Restoration of Modern and Contemporary Art at the Institute for Conservation-Restoration (IKR). The full-time appointment is for a period of 5 years starting from 1 October 2019.
Requirements for application:
- academic qualification in the field of conservation-restoration corresponding to the position
- internationally recognized performance in the conservation-restoration of modern and contemporary artworks as well as in the management and executing of conservation-restauration projects
- successful research projects and/or art based research
- substantial (several years of) teaching experience at university level
- pedagogical and didactic competences
- leadership competences
- willingness to move to Vienna
- excellent command of German and very good command of English
- gender- and intercultural competences
Qualifications:
- broad knowledge of artist's materials, media and technologies used in the production of modern and contemporary art as well as familiarity with artistic concepts and processes.
- in depth knowledge and research focus in a specific field of conservation-restoration of modern and contemporary art
- team spirit and leadership qualities
- preparedness to take over organisational responsibilities in academic self-government as well as within the study program
Expected:
- a written concept of positioning and further developing the specialization field conservation-restoration of modern and contemporary art (max. 7 pages)
The gross monthly salary according to the collective bargaining agreement for university employees in group A1 is currently EUR 5.005,1. Salary may be increased contingent upon candidates' qualifications.
Submission deadline extended: Interested candidates are invited to send their applications until 25th October 2018 following the link www.akbild.ac.at/jobs The Academy of Fine Arts Vienna intends to increase the number of women in all areas of staff, particularly in managerial, scientific and artistic staff positions. Therefore, the Academy of Fine Arts Vienna greatly encourages qualified women to apply. In the event that several applicants are equally qualified, women will be the preferred candidates. The Academy of Fine Arts Vienna is committed to implementing anti-discriminatory measures in its personnel policies.
Applicants will not be reimbursed for travelling and accommodation expenses incurred as a result of their participation in the application process.