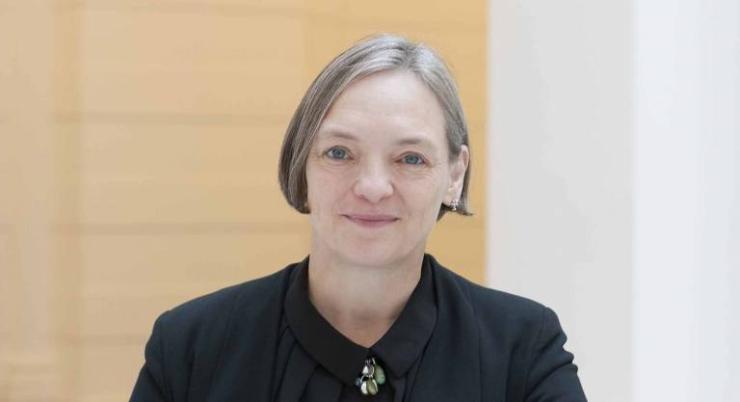 UCL History of Art are thrilled to announce that Pip Laurenson will be joining the History of Art Department at UCL from July as Professor of Conservation and Director of our new MSc in Conservation of Contemporary Art & Media. The MSc is a unique programme that launches in September 2023 at UCL East with brand new facilities, including a dedicated conservation studio and media suite.

Pip has 30 years of experience in the conservation of contemporary art, establishing and leading the pioneering Time-based Media Conservation section at Tate from 1996 until 2010. In 2010, she took up her current position as Head of Collection Care Research to develop, lead and support research related to the conservation and management of Tate's collections. Since 2016 she has also held a Special Chair at Maastricht University as Professor of Art Collection and Care.

Pip's research focuses on developing new ways of working and new conceptual frameworks that address the changing needs of collections of contemporary art in the twenty-first century. She has led numerous projects in this field including, most recently, Reshaping the Collectible: When Artworks Live in the Museum, funded by the Andrew W. Mellon Foundation, which focused on recent and contemporary artworks that challenge the practices of the museum.

Pip has a long-term interest in the future of conservation training, championing the development of a conservation profession that is inclusive, open to new ideas and approaches, and able to encourage and engage people in the relevant and pressing debates of our time.

Read the full announcement here: Pip Laurenson joins UCL History of Art as Professor of Conservation.