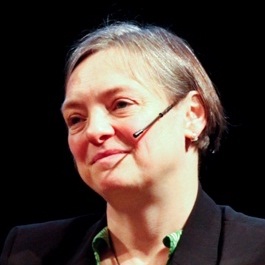 Pip Laurenson is the newly appointed Professor of Conservation at UCL and director of the MSc in the Conservation of Contemporary Art and Media at UCL East that will open in September 2023. Pip has 30 years of experience in the conservation of contemporary art, establishing and leading Tate's pioneering Time-based Media Conservation section from 1996 until 2010. Between 2010 and 2022 Pip was Head of Collection Care Research, working to develop, lead and support research related to the conservation and management of Tate's collections. In January 2016 Pip took up a special chair as Professor of Art Collection and Care at Maastricht University. Pip is committed to interdisciplinary research that serves and responds to the art of our time and the major challenges facing the conservation of contemporary collections in the 21st Century. She has secured awards for research from a range of funders including private foundations, the European Union framework programme and the UK's Arts and Humanities Research Council and from 2018-2022 she led the Mellon Foundation Initiative Reshaping the Collectible: When Artworks Live in the Museum. She received her doctorate from University College London, is an accredited member of the Institute for Conservation and is a member of the Steering Committee of the International Network for the Conservation of Contemporary Art (INCCA).
Read about the current project Pip is leading: Reshaping the collectible.
Read papers written by Pip at Academia.edu.