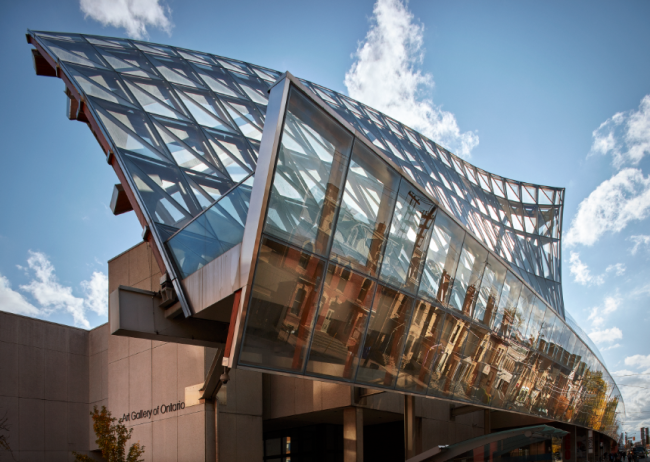 We have a rare opportunity that opened up at the Art Gallery of Ontario. We are looking to hire a Conservator, Contemporary Art.
At the AGO we work towards creating a safe and welcoming environment so our community can learn and engage with art in new ways. The Conservator, Contemporary art will be working towards preserving the art for current and future generations.
Located in Toronto, the Art Gallery of Ontario ("the AGO") is one of the largest art museums in North America, with a collection of close to 100,000 works. Through the collection as well as collaborations with leading museums around the world, the AGO presents wide-ranging exhibitions and programs. With more than 1 million visitors in 2017/18, the AGO is further broadening its reach by deepening relationships with existing members and visitors, attracting new and diverse audiences, and flexibly responding to the changing environment. With an operating budget of over $60 million, over 600 employees, and 400 volunteers, the AGO continues to build a high-performance culture as an employer-of-choice, with strong staff and volunteer satisfaction and engagement aligned to the AGO's compelling mission to bring art and people together to see, experience and understand the world in new ways.
We are seeking a Conservator, Contemporary Art who is dedicated to ensuring they prolong the physical and aesthetic life of works of art. The Conservator will have a specific focus on contemporary art. They are experienced with executing thorough documentation, preventive care, conservation treatment, research, fabrication, artist interviews, and education.  This Conservator is an advocate for the preservation of works in the collection or in the temporary custody of the Gallery. The team in the Gallery looks to the Conservator for advice and expertise concerning the aesthetic, conceptual and physical characteristics of works of art.
Key responsibilities include:
Assesses condition, diagnoses conservation problems, and performs conservation treatment on works of art in the permanent collections or temporary custody of the Gallery to prevent damage, retard deterioration and to improve the structural stability and the appearance of the object
Defines conservation and preservation criteria to be met for all circumstances that impact artwork, including but not limited to: framing, mounting, handling, packing, crating, storage, environment, lighting, shipping, security measures, exhibition planning and design, display needs, installation, special events in gallery spaces and loan parameters for individual works of art or collections. Monitors actual conditions and liaises with colleagues to ensure requirements are met.
English language proficiency required.
Our ideal candidate will have the following skills and experience:
Master's degree in art conservation
Seven years' experience working directly with contemporary art within an art museum
Demonstrated history of high level collaboration with artists and artist studios, scientists, curators, and other specialists
Demonstrated experience and expertise in treatment, documentation, and preservation of a wide range of contemporary experiences and media
Demonstrated experience conducting research with dissemination through professional presentations and publications.
Compensation & Benefits
Annual base salary range of CDN $68,941- $86,158 per annum based on qualifications, skills, and experience
Medical Benefits, Dental Benefits, Vision Care Benefits
Disability and Life Insurance Benefits
Individual Retirement Savings Plan (RSP)
Tax Free Savings Account (TFSA)
Employee Assistance Program (EAP)
Home & Auto Insurance Plan
Business Travel Accident Insurance
Paid vacation days
Relocation allowance to be considered
Discounts from the Provincial/City Reciprocal Agreements (Free admission to museums, the CN Tower & discounts off amusement parks, city attractions, hotels, wine tours, Second City, the Ontario Science Centre, and much more!)
Discounts to Goodlife Fitness
Free tickets to every major exhibit at AGO
Professional Membership Fee Reimbursement
We invite individuals who reflect the diversity of our visitors to apply by submitting a tailored cover letter, resume and a portfolio limited to (1) one treatment that best represents your work/experience with contemporary art via our website: https://ago.ca/jobs-and-volunteering.
We thank all applicants but must advise that only those selected for interviews will be contacted.
How to Submit Application
The initial application should include:
CV
Cover letter outlining your interest and qualifications. Please clearly indicate the number of years experience you have working with contemporary art and artists.
A Portfolio limited to (1) one treatment that best represents your work/experience with contemporary art.
Please compile this all into one document. It can be in Word or PDF format.
The Art Gallery of Ontario is located at:
317 Dundas Street West, Toronto, Ontario, Canada, M5T 1G4