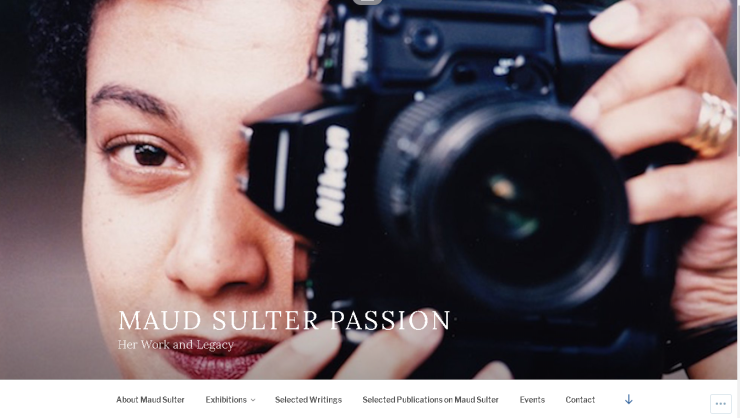 Maud Sulter (1960–2008) was an award-winning artist and writer of Scottish and Ghanaian heritage who lived and worked in Britain.  Her art was exhibited internationally. She won critical praise for her art and photography and she was celebrated for her poetry.  She curated several exhibitions and she published books and catalogues through her publishing imprint, Urban Fox Press. Her art has been widely studied in  numerous publications and her writing anthologised and discussed. And her life, work and achievements have featured in many events.
For resources on her art and writing in museums, collections, libraries and on-line click here. 
The website https://maudsulterpassion.wordpress.com/ showcases her legacy, featuring exhibitions, events and publications to the present. It is curated and maintained on behalf of the Estate of Maud Sulter.