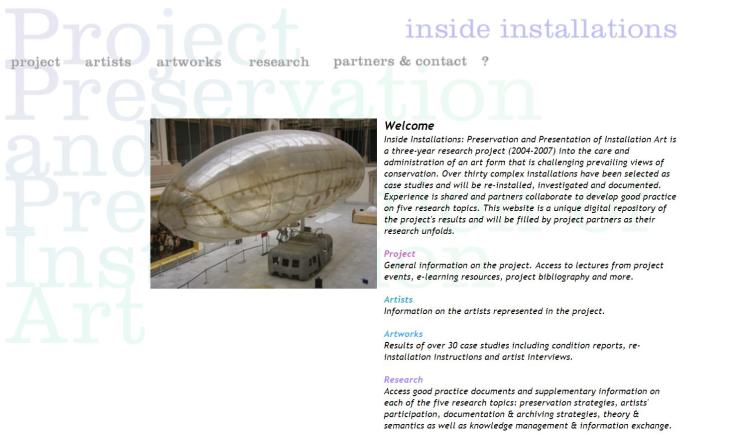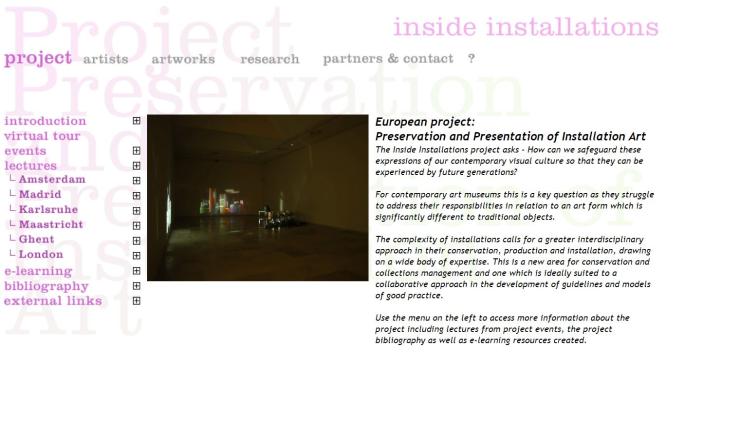 The website of the European research project Inside Installations: Preservation and Presentation of Installation Art is once again fully functioning and all of the original content is accessible. Reconstructing the website was made possible by the Cultural Heritage Agency of the Netherlands (RCE), The Dutch Foundation for the Conservation of Contemporary Art (SBMK) and Ariënne Boelens Office. In particular a great many thanks go to Tatja Scholte (RCE), Paulien 't Hoen (SBMK) and Arienne Boelens for all their hard work in restoring this online publication to its original form.
To access the site go to: http://inside-installations.sbmk.nl/
If you were a partner involved in the project and miss any information on the site, please let us know by emailing info@sbmk.nl
Also, a reminder for partners and others who have a link to the website on thier site, please adjust the old link to the new one.