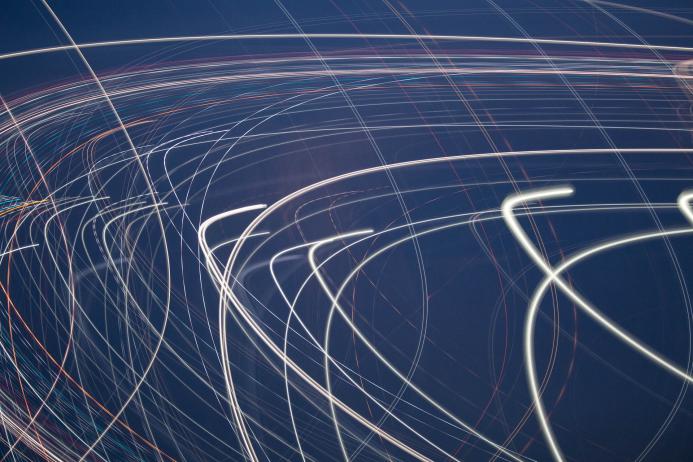 INCCA Café on Light Art, 15 December ***SOLD OUT***
On 15 December the INCCA Café will feature lightening talks by conservators, sharing their experiences documenting, installing and conserving Light Art. These very short talks aim to spark ideas and stimulate discussion. The INCCA Cafés are an informal opportunity to exchange knowledge and create new connections. The full list of speakers during the Café can be found below.
Join us for this inspiring session!
Please register via this link:
INCCA Café: conservators on light art, December 15th 9 am PST/ 11am CST/ / 12pm EST/ 5pm GMT/ 6pm CET
INCCA Café short presentations

'Gas Identification and Color Characterization of "Neon" Light Units'
by Taylor Healy, Smithsonian Institute, Graduate Fellow
A handheld spectrometer can be used to identify noble gas contents of "neon" light units and capture reliable documentation of their colored glow.
'Concentrating light in space'
by Ana Lizeth Mata Delgado, National School of Conservation, Restoration and Museography (ENCRyM), National Institute of Anthropology and History (INAH), Mexico
Brief overview of the restoration of the sculptural artwork 'Ombligo' which evaluates the conservation of the original material versus the conservation of the concept and function of the artwork. 
'Dealing with electric lamps in contemporary art'
by Jonathan Debik, Dresden University of Fine Arts
The possibilities of documenting material and immaterial properties of electric lamps in contemporary arworks is the subject of an ongoing PhD project, leading to the development of suitable conservation strategies for light art.   
'Getting the Light Right for Light, Space, Surface'
Abby Duckor, Los Angeles County Museum of Art
A brief overview of lighting Bruce Nauman's Making Faces holograms and Mary Corse's Untitled (Electric Light) light box with unconventional light sources for the traveling exhibition, Light, Space, Surface: Works from the Los Angeles County Museum of Art.

'Documentation of a light-based installation by Mario Merz'
Josephine Bobeck & Stefan Röhrs, Hamburger Bahnhof / Rathgen Forschungslabor, Berlin
Spectrometric measurements to document the ephemeral qualities of a light-based work by Mario Merz - comparisons between the original and the exhibition copy
'Stewardship of an outdoor permanent light installation by Dan Flavin in a hurricane zone'
Joy Bloser and Kari Dodson, The Menil Collection
A review of maintenance workflows, documentation of contract electrician work, and research on improving the long-term outdoor housing for the 92 8-ft green fluorescent lamps permanently installed by Dan Flavin at the Menil Collection.
'Challenges in Caring for Cultural Heritage with Gas-filled Tubes'
Ellen Moody, Getty Conservation Institute
This presentation will provide an overview of the initial, information-gathering phase of a new project at the Getty Conservation Institute that aims to support conservation professionals caring for neon and fluorescent-tube-based artworks and artifacts.