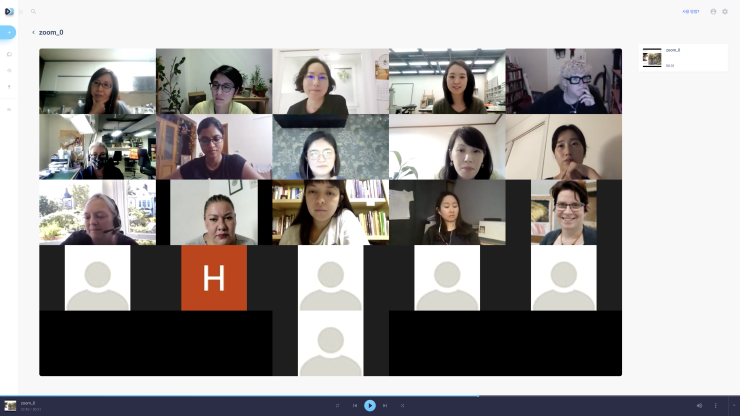 Speakers: Kim Eunjin, Nani Lew, Jihyun Choi 
Date: June 6th, 2021
Time: 10:00 pm Korea Standard Time (3:00pm CEST)
For our first INCCA café, we invited our Korean members to learn about regional group activities since their 2019 launch. Eunjin Kim opened with INCCA Korea's launch and an activities overview including conversations with artists, fabricators and curators and also seminars around themes such as documentation of Nam June Paik's artwork "The More, The Better" (1988).
Nani Lew discussed their activities with Eunjin Kim and presented the modification of a kinetic sculpture.
Jihyun Choi presented the difficulties of Korean conservators related to communication and jargon used by artists/fabricators/and vendors in reference to materials used in artworks.
Over 33 participants of this first INCCA Café were interested in how artists' interviews were planned and documented. On-going and future projects from Japan and Taiwan were also shared with the participants at the event by colleagues joining from Japan and Canada.
If you are interested in presenting your project, please send an email to info@incca.org. Feel free to contact us, we are very interested in any type of topic from the professional field as much as from MA and PhD students.