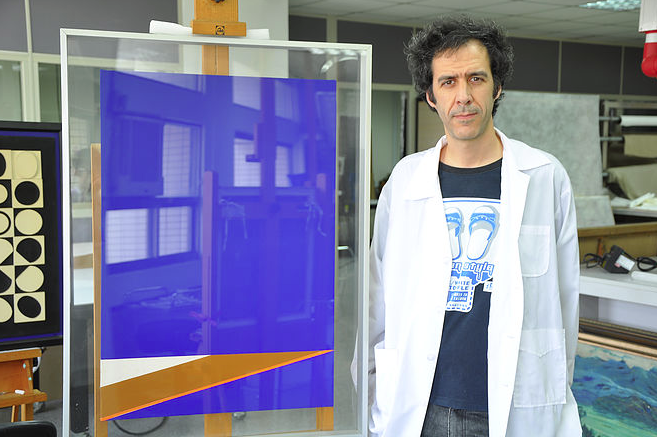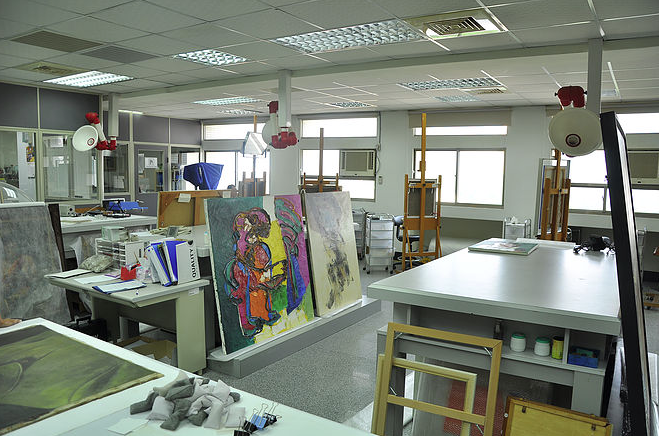 Dr. Ioseba Soraluze was interviewed in 2014 while Head of the Paintings Conservation Department at Cheng Shiu University in Taiwan. He spoke with INCCA-AP about the conservation scene in Taiwan.
Tell us about the Conservation Center of Cheng Shiu University - how long has it been in existence? How long have you been associated with the University? I came for the first time to Taiwan in July 2006 and started working at the conservation department that belonged then to the Art Center of Cheng Shiu University, Kaohsiung, Taiwan. At that time we were just 5 people and we only restored paintings. Eight years later we have developed a Conservation Center and we have set up different departments. Right now we are 27 people working here divided in paintings, paper, scientific analysis, ceramic and metal departments. As head of the paintings department, I am in charge of 9 conservators.
Are there common problems that you are regularly faced with in relation to the Taiwanese climate and environmental conditions? What treatments do you commonly undertake? Taiwan, having a subtropical climate, is very humid, and paintings face all the problems derived from it. A common case we deal with is replacing the stretchers because they are not expandable. When Taiwan was under Japanese occupation, all the canvases were expandable and they were imported from Japan, but after World War II canvases were manufactured in Taiwan but without being expandable. The stretchers help us to date paintings.
What is the contemporary art scene like in Taiwan? Is there much interest and awareness of conservation aspects specific to contemporary art? The contemporary art scene is always growing in Taiwan and there are increasingly more art galleries, centers, and fairs all around the island. Due to this growth, the interest in keeping and conserving art has also grown. Museums, art galleries, and auction houses take conservation seriously, and they invest in preservation.
What is the conservation industry like? Is there much interaction and knowledge exchange taking place between conservators in Taiwan? The conservation sector in Taiwan is small, but during the last years we have seen how museums and universities worked hard to make this sector bigger by organizing conferences and lectures. Our Conservation Center hosted the 4th APTCCARN (Asia Pacific Tropical Climate Conservation Art Research Network) meeting in 2015 to support the conservation community in Taiwan and be able to share knowledge with the region.
Where do the staff of the conservation centre receive their training? Are there conservation courses in Taiwan? There are not many opportunities to become a conservator in Taiwan. Tainan National University of the Arts is the only university that focuses on a proper conservation curriculum. However, there are also other universities that teach conservation. All year round, the universities invite foreign conservators to prepare conservation courses in different fields.
Do you work solely on the University collection, or do you also undertake conservation for private collections in the country? We do not only restore the University collection but other private and foundation collections too. We frequently work with Kaohsiung Fine Arts Museum and sometimes we prepare conservation projects for Taipei Fine Arts Museum. Since 2013, we also have a conservation lab in Hong Kong and we work closely with a well-known auction house.
What are your hopes for the INCCA-AP network? How would you like to see it develop? Working in Taiwan and Hong Kong with contemporary Chinese art, I have a strong interest in the INCCA-AP group developing and sharing experiences in this area. I do hope especially that this network group could become the Agora (or gathering place) for information on conservation of contemporary Chinese art.
First published November 17, 2014 on INCCA-AP website by Bettina Ebert and Dr. Ioseba Soraluze