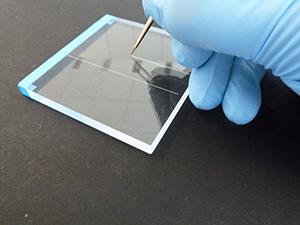 A Free, Live Virtual Mini Workshop
The Getty Conservation Institute
Offered on two dates:
March 2, 2021
March 4, 2021
Overview
Since its introduction in the twentieth century, poly (methyl methacrylate) (PMMA) has become increasingly popular with artists and designers for its versatility, transparency, and ability to be shaped and colored.
Clear PMMA has been extensively used as an artistic medium to make sculptures and objects and also, since the 1980s, to face-mount photographs. PMMA is known to be prone to surface damages, such as scratches and chips, and this workshop will focus on their treatment.
Application Due Date
January 8, 2021 at midnight Pacific time (Los Angeles time)
Details about the course, selection criteria, & apply online:
https://
gty.art/treating-pmma

------------------------------
Lauren Samchisen
Project Coordinator
Getty Conservation Institute
Los Angeles CA
(310) 440-6785

------------------------------