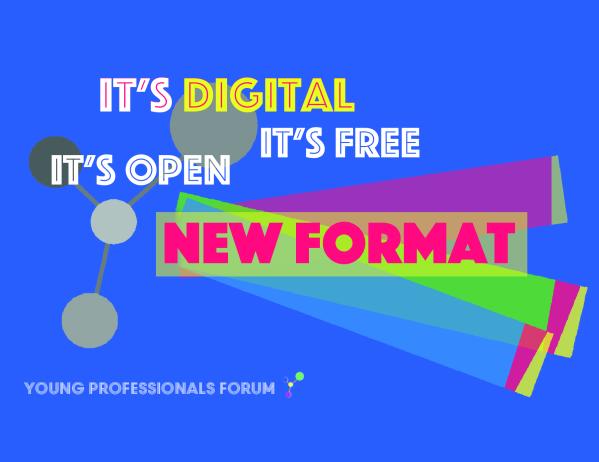 Location
Centro Conservazione e Restauro "La Venaria Reale" - digital event
Date and time
-

The Centro Conservazione e Restauro "La Venaria Reale" will host the first edition of the Young Professionals Forum on July 2, 2020, a biennial, international event for young cultural heritage professionals.

This first edition, entirely digital and free, will be held in 4 sessions, each one dedicated to a crucial theme for the conservation and transmission of cultural heritage.

The 4 sessions will address the following themes: 1. Conservation ethics and practice; 2. Diagnostics and technologies applied to conservation; 3. Museum Professions; 4. History of conservation

An international jury, composed of representatives of the most authoritative institutions involved in the world of cultural heritage conservation, will award, for each session, a prize of 1.000€ to the most significant contribution in terms of quality of content, originality and effectiveness of communication.

Deadline for the presentation of the abstract: 20 May 2020.

All selected abstracts will be presented on the Forum website and young candidates will have the opportunity to publish an article about their project in the Forum proceedings by the end of 2020.

To participate in the event it is possible to register by 30 June 2020.

Each participant will have the right to vote for his/her favourite abstract, this vote will be added to the evaluation of the Scientific Committee for the award of the prize.

More information is available on the Forum web page on the CCR website: https://www.centrorestaurovenaria.it/en/research-and-innovation/2-3-july-2020 and through its social channels thanks to which a specific section dedicated to the Forum has been activated every Thursday: Fb: https://www.facebook.com/centrorestaurolavenariareale/ Linkedin: https://www.linkedin.com/company/centro-conservazione-e-restauro-la-venaria-reale-?trk=hb_tab_compy_id_581189 Instagram: https://www.instagram.com/centro_restauro_venaria_reale/

The aim of the Young Professionals Forum is to create a space for sharing, open to comparison and innovation through the circulation of ideas and good practices, with the hope of strengthening the connection between institutes and people who are involved in different ways in the conservation of cultural heritage.