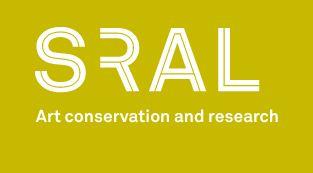 Location
SRAL Studios (Wiebengahal), Avenue Ceramique 224, 6221 KX, Maastricht
Date and time
-

*Workshop :*
Solvents and Paint Films: the practical ramifications by Gwendoline R. Fife
23rd - 25th April 2018
at
SRAL Studios, Wiebengahal,
Avenue Ceramique 224, 6221 KX Maastricht, The Netherlands

www.sral.nl
*
**Overview*
The aim of the workshop is to support practitioners in their practical applications of solvents. This will be achieved by providing a review of knowledge with an overview including recent research into solvent effects, current findings into solvent application techniques, and an open forum for discussions covering workshop participants' questions, practical experiences and opinions regarding solvent choices and application.
*
**Content*
Review of:
.    Matter and Energy - the basis of everything, and why anything ever happens (atoms, molecules, ions, molecular/ionic models, interactions and reactions.)
.    Organic solvents, solvation, and the influence of environment.
.    Dissolution and Rate -- Will it dissolve? How fast?
.    Conceptual models for solvent behaviour.
.    Applications in Conservation.
.    Potential solvent effects on paint films.
.    Applications in practice.
.    Treatment adaptations.
.    Assessing risk - practical testing approaches.
Selecting treatment strategies.
A more detailed description of the workshop is available on request.
*
**Instructor: *
Since 2005 Gwendoline R. Fife has worked at SRAL where she is a senior (practicing) conservator and lecturer. After graduating in chemistry (BscHons, York university, 1994), she trained in easel painting conservation at the Courtauld Institute of Art in London (PGDipCons, 1997). Following her subsequent Mellon Fellowship (Walters Museum, Baltimore, 1998-2001) she worked in various museum and private conservation studios in the USA, Ireland, UK and The Netherlands prior to her current position.

*Workshop fees: *
Standard: EUR 550,00

Deadline for registration:  15 March 2018

Workshop fees will include lunches.
Registration forms are available at info@sral.nl and www.sral.nl
Numbers are limited to 15 participants and are allocated on a first come basis.
Discount bookings for accommodation at Townhouse Design Hotel only through SRAL.
Organisers: Kate Seymour and Siska Losse

Stichting Restauratie Atelier Limburg (SRAL) is a leading institute specialised in the conservation and restoration of paintings, sculptures, contemporary artworks and historic interiors. We provide an integrated approach to conservation issues through research, consultancy and education.