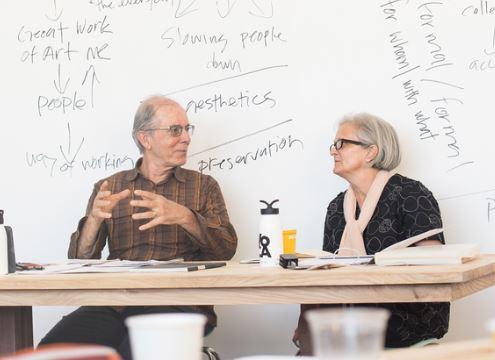 Location
Conservation Center of the Institute of Fine Arts NYU
Date and time
-

VoCA will be hosting a series of Artist Interview Workshops in partnership with the Conservation Center of the Institute of Fine Arts NYU over the next 4 years, the first of which will be held on March 30-31, 2019 in NYC. This two-day workshop will follow our established model, but will be geared toward graduate students and emerging professionals working specifically with time-based media art.

The Artist Interview Workshops are a resource for those seeking to engage in thoughtful, guided conversations with artists and utilize interview skills more effectively in their work. The interactive agenda explores the nature of preservation, probes the contours of memory, and considers best practices for recording and archiving contemporary artists' own words.

While we are able to offer this program free of charge, participants are responsible for their own cost of travel, some meals, and hotel accommodations. Each workshop is limited to 26 participants. The deadline to apply is Friday, January 4, 2019. Successful applicants will be notified by January 25, 2019. For more information, or to submit your online application today, please visit the VoCA website.