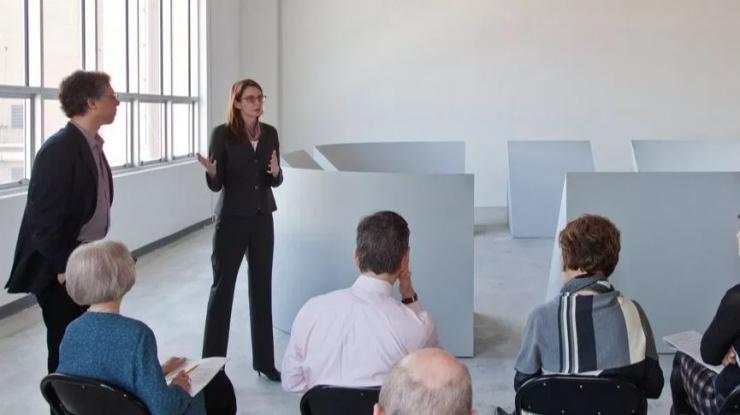 Location
SOLOMON R. GUGGENHEIM MUSEUM, New York
Date and time
-

TUESDAY–WEDNESDAY, APRIL 9–10

PETER B. LEWIS THEATER

SOLOMON R. GUGGENHEIM MUSEUM

1071 FIFTH AVENUE

NEW YORK CITY

Please join us for the Panza Collection Initiative's two-day symposium, the culminating event of a multiyear research project funded by the Andrew W. Mellon foundation and focused on the long-term preservation and future exhibition of Minimalist, Post-Minimalist, and Conceptual art acquired by the Guggenheim from Italian collectors Giovanna and Giuseppe Panza di Biumo between 1990 and 1992.

The symposium will include detailed presentations of the Panza Collection Initiative's research and determinations, followed by panel discussions featuring key scholars, curators, and conservators engaged with art from this period. The symposium will also feature a conversation with artist Doug Wheeler about the Guggenheim's 2017 realization of PSAD Synthetic Desert III, 1971.

Register for this event here.

Download the full program here.