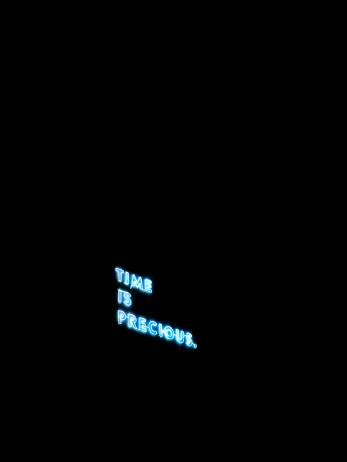 Location
Zoom
Date and time
-
¡evento movido al 19 de enero!
INCCA Talk en colaboración con CAN! Conversacion
de 19 enero de 2022, 15:00 CET
Zoom Regístrate gratis aquí
English translation below
¡Para nuestra próxima Charla INCCA, invitaremos a Rosario Llamas Pacheco, autora del artículo (2020) Alguna teoría para la conservación de arte contemporáneo publicado en Estudios en Conservación, para que dialogue con Ana Lizeth Mata Delgado sobre el tema
"La muerte de una obra de arte". ¡Este es el primero de nuestros eventos, el cual se divide en dos partes y está organizado en colaboración con CAN!
Rosario, actualmente trabaja en el Departamento de Conservación y Restauración de Bienes Culturales de la Universidad Politécnica de Valencia, es subdirectora del Instituto de Restauración del Patrimonio e investiga en Conservación de Arte Contemporáneo. Rosario compartirá con  nosotros sus ideas sobre la aceptación de la "muerte" como ética de la conservación en el arte contemporáneo.
Lizeth es profesora-investigadora de la Escuela Nacional de Conservación, Restauración y  Museografía (ENCRyM-INAH). en la Ciudad de México. Es Profesora Investigadora del Seminario Taller de Restauración de Arte Moderno y Contemporáneo y Coordinadora Titular de los proyectos de investigación "Registro, Diagnóstico y Conservación del Arte Urbano" y "Documentación, registro y experimentación material en el arte moderno y contemporáneo".
Esta actividad se desarrollará en español con traducción simultánea al inglés. Habrá tiempo para el debate con el público, por lo que le invitamos a que prepare preguntas para nuestras panelistas.
Acompáñenos en este evento online en Zoom. La inscripción es gratuita a través del siguiente enlace: ¡Charla INCCA en colaboración con CAN! Enlace de la conversación: Rosario Llamas Pacheco, 19 de enero, 15 horas CET.
La segunda parte de este evento titulado ¡CAN! Conversación en colaboración con INCCA Café se celebrará el 20 de enero a las 15.00 horas. Pronto habrá más información.
This event is moved to 19 January! 
INCCA Talk in collaboration with CAN! Conversation
19 January 2022, 3PM CET, Zoom
Sign up (for free) here.
For our next INCCA Talk, we will invite Rosario Llamas Pacheco, author of the 2020 article Some Theory for the Conservation of Contemporary Art, published in Studies in Conservation, to speak with Ana-Lizeth Mata Delgado on the subject of the "Death of an Artwork", as the first of our two-part event organized in collaboration with CAN! Conversation.  
Rosario, currently works at the Departamento de Conservación y Restauración de Bienes Culturales, Universitat Politècnica de València, es subdirectora del Instituto de Restauración del Patrimonio and does research in Conservation of Contemporary Art. Rosario will share with us her ideas on accepting 'death' as conservation ethics in contemporary art. 
Lizeth is a professor-researcher at the National School for Conservation, Restoration and Museography (ENCRyM-INAH).  in Mexico City. She is a Research Professor of the Seminar Workshop on Modern and Contemporary Art Restoration and Titular Coordinator of the research projects 'Registration, Diagnosis and Conservation of Urban Art' and 'Documentation, registration and material experimentation in modern and contemporary art'.
The event will be conducted in Spanish with simultaneous translation in English. There will be time for discussion with the audience, so please prepare questions if you wish to ask anything. Join us in this online event on Zoom. Registration is free of charge via this link.
Part II of this event entitled CAN! Conversation in collaboration with INCCA Café will be held on January 20, 3 p.m. CET. More info can be found here.