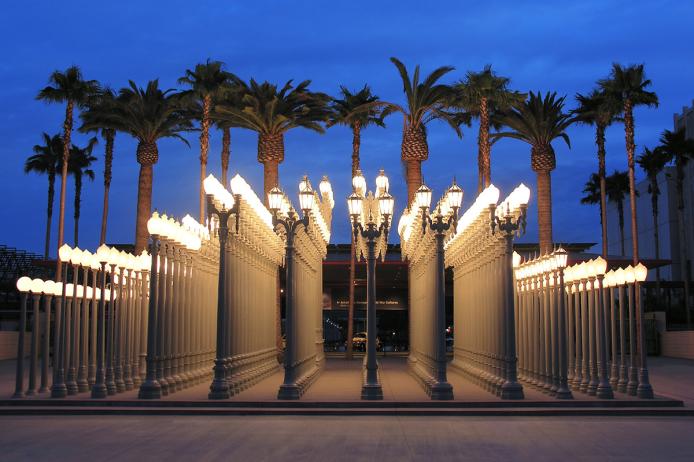 Location
Millennium Biltmore Hotel Los Angeles
Date and time
-

IIC 2016 Los Angeles Congress.

12–16 September 2016
Millennium Biltmore Hotel Los Angeles

 

In collaboration with the International Network for the Conservation of Contemporary Art (INCCA) and the Getty Conservation Institute. 

 

IIC gratefully acknowledges the support and partnership of Tru Vue in the 2016 IIC Congress.

 

Saving the Now: Crossing Boundaries to Conserve Contemporary Works
In September 2016 IIC and INCCA members from around the world collaborated to explore the conservation of contemporary culture. Conservation of contemporary works of art presents a range of practical, theoretical and, indeed, philosophical challenges - it's always new, always different, always stimulating. Those working in the conservation profession must approach these artworks in a different way, perhaps from the point of view of mechanical engineers or anthropologists or manufacturers of plastics, or many other, perhaps unfamiliar, angles.

 

Congress Highlights

Technical Programme: Four-and-a-half days of paper presentations examining the Congress theme.

Excursions: A variety of tour options that explored the familiar and the exclusive in and around Los Angeles.

Social Events: Three events that allowed those present to meet conservation colleagues and network with contacts old and new: two receptions and a Grand Event at Los Angeles's most important museums and cultural centres, the Museum of Contemporary Art Los Angeles (MOCA), the Broad, and the Los Angeles County Museum of Art (LACMA) as well as at the Congress venue, the historic and elegant Millenium Biltmore Hotel.

Posters: 32 Posters and 20 Student Posters were on display in the Trade Fair.

Trade Fair: Suppliers from around the world helped those present to solve their conservation challenges.

Parallel Meetings: Parallel meetings were scheduled for students, IIC Fellows, representatives of IIC Regional Groups and Congress grant recipients.

Forbes Prize Lecture

: Carol Mancusi-Ungaro, Melva Bucksbaum Associate Director for Conservation and Research at the Whitney Museum of American Art, was awarded the biennial Forbes Prize for conspicuous services to Conservation by IIC, its highest honour. Carol Mancusi-Ungaro's delivery of this lecture was one of the highlights of the week. Carol is the twenty-fourth recipient of the Prize. 

You can read more about the Forbes Prize Lecture here

.

Language

English is the IIC Congress official language. All presentations and publications at IIC Congresses are in English.

Programme Overview

The Programme Overview for the whole week and the full Technical Programme can be found 

here

.

Social Programme

IIC planned special events throughout the week:
Monday IIC welcomed participants in style and under the stars at MOCA's Sculpture Plaza.
Wednesday Urban Light Night : this Grand Event at LACMA was defined by the outdoor installation, Urban Light, by LA artist Chris Burden.
Friday This year's Farewell Reception was held at the Millennium Biltmore Hotel.

Excursions

IIC designed tours that took participants from touring murals representing 87 years of LA's strong tradition of public art to peering through microscopes at the Getty Conservation Institute; from visiting the fabricator's studio where Jeff Koons's Balloon Dog was made to seeing a work by Koons in situ, and enjoying an exclusive visit to LA's newest museum of contemporary art that was not yet opened to the public!