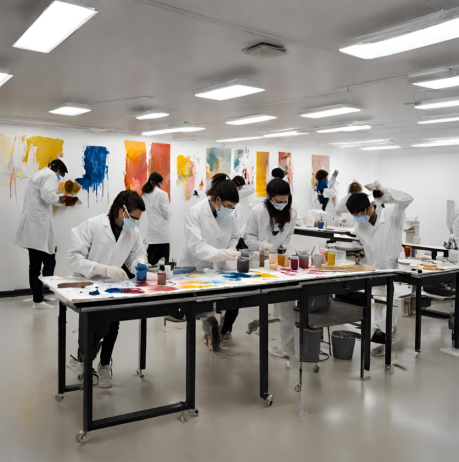 Date and time
Call for participation!
Deadline: 21st January 2024 
Students and early career conservators (2 years post-graduation) of all disciplines - paintings, paper, textiles, sculpture, time-based media etc. – are invited to present their new, ongoing, or recently completed research projects on contemporary art conservation alongside their peers in a new INCCA Café.  
The Café will consist of 5 speakers, each of which will have 3 minutes maximum to outline their research. All research projects are welcome, including PhDs, masters, or case studies completed during a work placement/internship. Presentations can focus on any research topic within the conservation of contemporary art. For example, technical analysis, conservation surveys, ageing studies, conservation treatments, ethical discussions or studies on artists' and their materials and techniques. Presentations can be in any format.  
After each presentation, all participants are invited to ask any questions they have to encourage open and honest discussion. Professionals and students from all disciplines and career stages are welcome to sign up to listen to the presentations and take part in the discussion.     
We hope this Café will provide a platform for early career conservators to meet new INCCA members and other professionals in their field, and get more involved with INCCA in the future. Presenting your project could lead to exciting collaboration opportunities or even to a subsequent individual INCCA talk. Send your participation request to info@incca.org by 21st January 24, including your presentation topic. 
INCCA Café: Student & Early Career Research will be hosted online via Zoom on 14th March 2024, CET 1pm (Amsterdam 1pm/London 12pm/Gweru 2pm/Seoul 9pm/Mexico City 6am/LA 5am/New York 8am) and will not be recorded.
Photo: AI-generated image by Canvas. Painting laboratory with students. 
E-mail address
info@incca.org