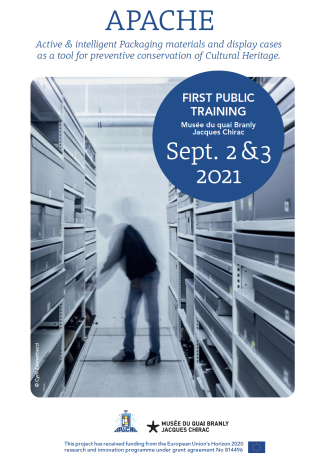 Location
Musée du quai Branly - Jacques Chirac, Paris, France
Date and time
-

Dear colleagues,

The first of three public trainings planned as part of the APACHE project will be held on Thursday 2nd and Friday 3rd of September 2021 at the musée du Quai Branly - Jacques Chirac in Paris, France.

Please note that the following public trainings will take place in Turin (December 2021) and in a third European venue not yet set (2022).

Participation to both days is free, upon registration within the limit of available places.

For registration see the web page of the training: https://www.apacheproject.eu/the-first-public-training/

We hope to see many of you soon, and in the meantime wish you good health and many plentiful professional projects.


Antonio Mirabile – APACHE Project
Eléonore Kissel – Musée du quai Branly – Jacques Chirac.