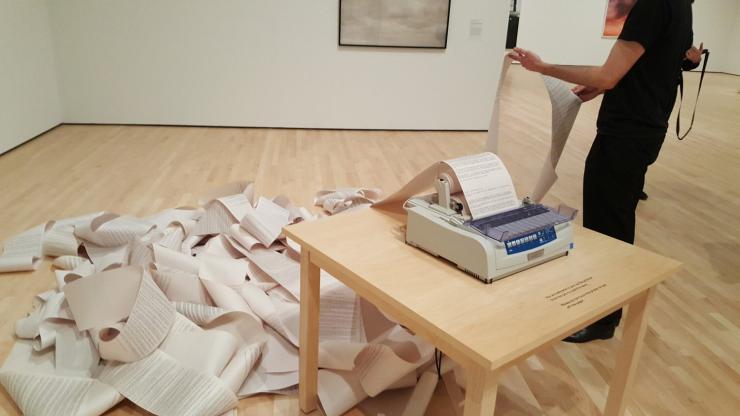 Studies in Conservation
Published online: 15 April 2019
AUTHORS
Dušan Barok, Media Studies Department, University of Amsterdam, Amsterdam, Netherlands,
d.barok@uva.nl
Julia Noordegraaf, Media Studies Department, University of Amsterdam, Amsterdam, Netherlands
Arjen P. de Vries Institute for Computing and Information Science, Radboud University, Nijmegen, Netherlands
ABSTRACT
It has been widely acknowledged that reinstallations and re-executions of contemporary artworks substantially rely on available documentation. Especially for installations and performances it is crucial to record the artist's intent, past iterations, and tacit knowledge involved in staging the artwork. The growing presence of contemporary artworks in museum collections increases the importance of documentation as a central focus of collection care. However, collections management systems have limitations in adequately presenting these often rich forms of documentation. Consequently, documentation required for presenting a specific complex artwork is often dispersed across multiple systems, drives, and dossiers inside various departments. In recent years, several initiatives responded to these challenges by implementing a digital platform supporting the conservation of contemporary art. Collaborative networked software such as wiki came into focus as a prominent choice for managing the related documentation. The wiki promises to integrate diverse material in one place and accommodate much-needed requirements such as multiple iterations of an artwork, relations between its elements, and multimedia content. This paper takes the case of San Francisco Museum of Modern Art (SFMOMA)'s experimental use of MediaWiki to determine whether and under what conditions a wiki is capable of supporting collection care sufficiently in terms of documenting time-based media art. The case further illustrates the consequence of adopting a content management system as knowledge base for conservation. While collections management systems are designed primarily to handle objects using forms, wikis are publishing platforms in the first place and provide a different kind of framework for artwork records. They are designed to employ text and media to compose articles. We propose to conceptualise this consequential role of conservator as a manager of content, an editor.
Read the full article here (Open Access).