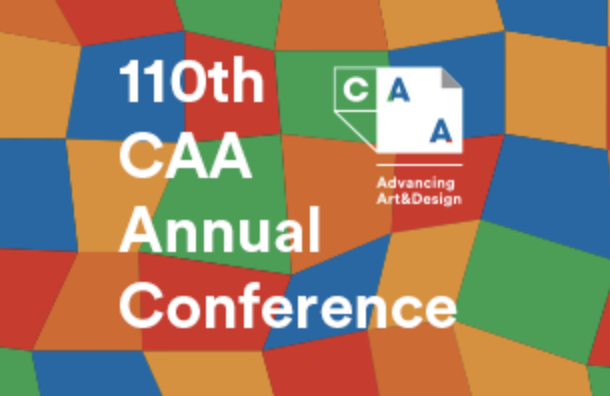 CONSERVING PERFORMANCE, PERFORMING CONSERVATION
110th CAA Annual Conference, Chicago, March 3-5, 2022, online
- Call for papers - 
How can a work of performance – ephemeral, site- and time-sensitive, possibly tied to the body of the artist – be conserved? This question has long been answered by recourse to documentation and performance "relics," the tangible, exhibitable and, above all, collectible remains of performances. Yet in the past decade, museums have begun to acquire live artworks and restage historical ones, lending urgency to the practical as well as theoretical problems of conserving works of art long considered too ephemeral to be conservable.
As contemporary art has grown more demanding, conservation has also grown as a discipline, developing new discourses and practices that both revise and expand the conservator's role. No longer confined behind the scenes, conservators are now routinely asked to consult on acquisitions, direct complex installations, or even creatively partake in the reinstantiation of conceptual and performance works. Conservators accordingly have a new consciousness of their influence on the work of art and thus the course of art history.
This panel, which has been organized within a collaborative research initiative "Performance: Conservation, Materiality, Knowledge," examines performance as the object of conservation, seeking contributions from scholars, conservators, archivists, and others who address theoretical and practical questions related to the ongoing life of performance works in institutions and beyond, as well as explorations of the conservator's role in bringing liveness into the museum.
Chairs: Hanna B. Hölling, University College London/Bern University of the Arts and Julia Pelta Feldman, Bern University of the Arts, at performanceconservation@gmail.com
HOW TO SUBMIT
To submit, gather the following and send via email to the chair(s) before September 16, 2021.
A shortened CV (close to 2 pages).
CAA Key Dates:
By September 16, send proposals directly to session Chairs.
By September 23, CAA chairs will finalize their sessions, inform participants via email invitation, and add accepted presenters to their session entry. Upon acceptance, presenters *must join and or keep CAA memberships current through March 5* (you may apply with a non-member ID). Only members can be added to a Session.