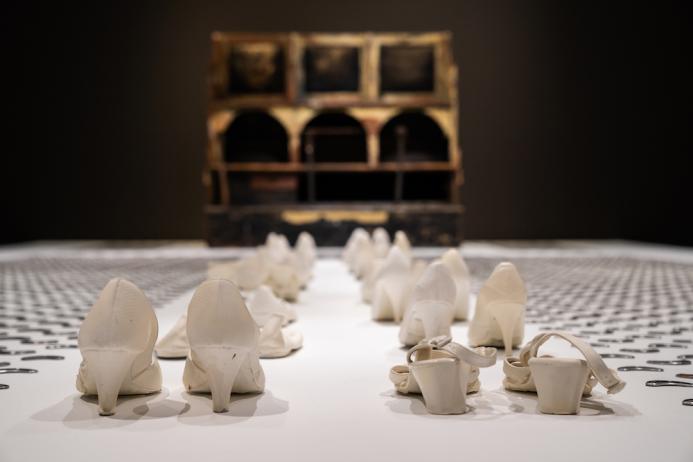 For this program, artist Mildred Howard sat down in her studio with VoCA colleague and Director and CEO of the Oakland Museum of California Lori Fogarty to discuss Howard's life, work, and artistic legacy. Their conversation traces the close connection between Howard's personal history and the continual evolution of her work, from growing up in South Berkeley to her large-scale public sculptures and ongoing exploration of themes including migration, family, and notions of home.
This discussion is part of the sixth season of our CALL/VoCA Talks series, hosted in partnership with the Joan Mitchell Foundation's Creating a Living Legacy (CALL) program. These Talks highlight the innovative CALL initiative while also underscoring the crucial need for dialogue with artists around the production, presentation, and preservation of their work.
Voices in Contemporary Art (VoCA) is a non-profit organization focused on the preservation and stewardship of contemporary art. Please visit www.voca.network to learn more about our mission and programs. If you would like access to the transcript of this VoCA Talk or have any questions, please email: assistant@voca.network.