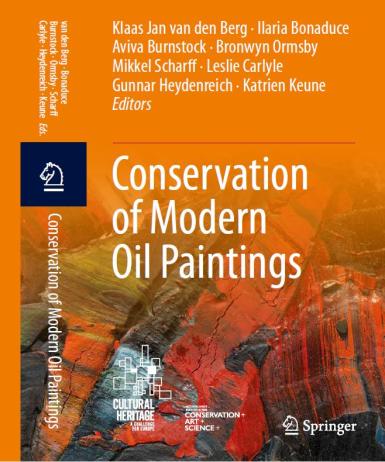 This volume represents 45 peer-reviewed papers presented at the Conference of Modern Oil Paints held in Amsterdam in 2018. The book contains a compilation of articles on oil paints and paintings in the 20th Century, partly presenting the outcome of the European JPI project 'Cleaning of Modern Oil Paints' (2015-2018). It is also a follow-up on 'Issues in Contemporary Oil Paint' (Springer, 2014).
The book covers a range of themes and topics such as: patents and paint manufacturing in the 20th Century; characterization of modern-contemporary oil paints and paint surfaces; artists' materials and techniques; the artists' voice and influence on perception of curators, conservators and scientists; model studies on paint degradation and long term stability; approaches to conservation of oil paintings; practical surface treatment and display.
This volume aims to combine technical evidence and the conservator's perspective on the challenges related to conservation of modern oil paintings and to provide a basis for decisions related to treatment, storage and presentation of paintings in oil media.
K.J. van den Berg, I. Bonaduce, A. Burnstock, B. Ormsby, L. Carlyle, G. Heydenreich, M. Scharff and K. Keune (eds). Conservation of Modern Oil Paintings. Springer Nature Switzerland AG, 2019.